Letter Writing: Alfred Hitchcock Presents Pen Pal Episode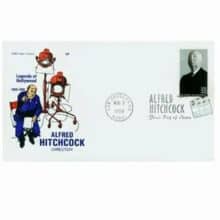 Today's blog post is a treat, take a few minutes and enjoy as we look at Alfred Hitchcock Presents Pen Pal Episode, and the 1998 32¢ Alfred Hitchcock USPS Stamp.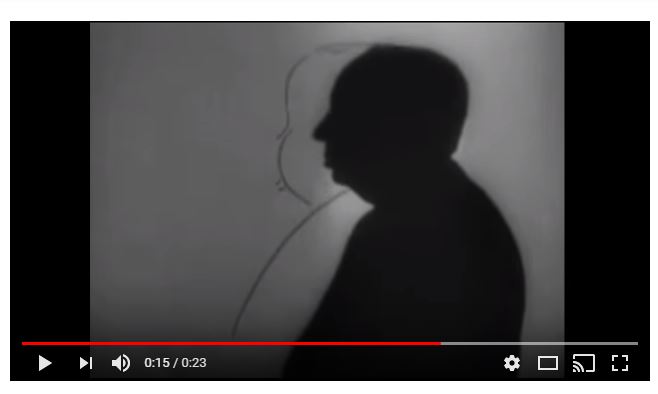 This week they've been showing Alfred Hitchcock movies with James Stewart in the evenings: Rear Window, The Man Who Knew Too Much, and Vertigo.  First, do you recall vaguely the opening sequence of Alfred Hitchcock Presents with "Good Evening"? 
Alfred Hitchcock Presents 

Yours truly cannot write a daily letter writing blog without looking for a tie in with the obvious. This got me looking into the old Alfred Hitchcock Presents Series, and sure enough, in Season Six, Episode Six, from 1960, Alfred Hitchcock Presents – Pen Pal, more on that in a minute. Next, my thanks to the hitchcock.zone/wiki for their listing of all the Alfred Hitchcock Presents Episodes. The seven seasons were from 02/Oct/1955 – 26/Jun/1962.
"Alfred Hitchcock Presents, which premiered on 02/Oct/1955, was a half-hour anthology television series hosted by Alfred Hitchcock. The series featured both mysteries and melodramas…

Despite what the viewer may be lead to believe, Hitchcock only directed 17 of the 268 filmed episodes."
Alfred Hitchcock Presents Pen Pal Episode
Furthermore, I'm still looking to find this episode to view without having to purchase the entire sixth season DVD, preferring to purchase just the one episode of "Alfred Hitchcock Presents Pen Pal Episode" from November 01, 1960.
In addition, over on Amazon I'm finding Alfred Hitchcock Presents Seasons 1-5 boxed; and Season Six is available too. 
"Margaret Lowen discovers from a detective that her niece is corresponding with a convict named Rod Collins who has just escaped from prison. She agrees to tell the police if the convict comes to her home. Later, Rod arrives. He tells Margaret that he has fallen in love with her niece. Margaret tells the police who arrive in time to arrest him. After Rod is escorted away, Margaret sits down to write a letter to him. She was the one that was corresponding to him in prison. She wrote the letters in her niece's name. (TV.com)"

1998 32¢ Alfred Hitchcock USPS Stamp
Lastly, (but not least) from the stamp description I'm including this portion for his stamp, part of the Legends of Hollywood series.
"Master of the thriller film, Alfred Joseph Hitchcock (1899-1980) directed more than 50 motion pictures during his career. Through the years, he became as popular as those who starred in his suspenseful movies. A brilliant technician who incorporated humor into his films, Hitchcock's influence on younger movie producers was unmatched."
To read the entire description including about his Academy Award for Best Picture click here.
In conclusion, see if you don't go selecting some of his classic movies and plan a fun movie-fest of your own. What is really fun is seeing if you can spot him make his cameo appearances in his movies without having to use google to find the hints!

 Anchors Aweigh,  
Helen 
---
Attribution & Thank you to the following ho are referenced today
YouTube Image Video "Alfred Hitchcock Intro Theme (Funeral March Of A Marionette)" posted by James Guilford, Published on Mar 19, 2014.
Mystic Stamp Company, images 1998 32¢ Alfred Hitchcock U.S. #3226 Stamps, excerpt.
hitchcock.zone/wiki excerpt
AnchoredScraps Seventy-Five 10-17-2015; New Stamps on Horizon: Bergman, Newman, & Presley 7-06-2015