Goldspot Pens Calligraphy Challenge 2019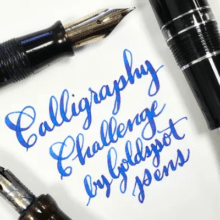 It is a delight to share the newly posted Goldspot Pens Calligraphy Challenge over at Goldspot Pens. Their blog today announced their competition, all in anticipation for the upcoming National Handwriting Day on January 23.
We are coming into a glorious calendar time with celebrating letter writing, with not only National Handwriting Day this month but also the #InCoWriMo 2019 for all of February. I'll be sharing details on the February event soon.
Goldspot Pens Calligraphy Challenge 2019
"In honor of National Handwriting Day (January 23rd, 2019) Goldspot Pens is hosting an epic Calligraphy Challenge on social media. We want you to reimagine the Goldspot Pens logo using a fountain pen, ink, and paper!
"All you have to do is create a handmade artwork featuring the Goldspot Pens logo."
In their Goldspot Pens blog post today, it lists prize details and shares there are five ways to enter to participate in the drawings. It is really nice that they have thought of how someone can participate if they do not use Instagram.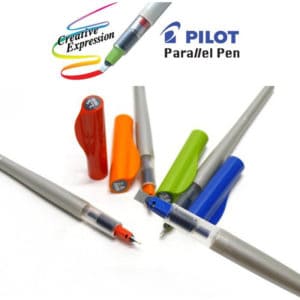 "Enter for your chance to win a Pilot Parallel Calligraphy fountain pen with your choice of nib size. Use the form to enter using a variety of different methods to earn additional entries and increase your chances of winning. Deadline for entries is January 23rd at 11:59 PM. The winner will be randomly selected using this form on January 24th."
Furthermore, I'm including this screenshot of the "How to Enter Summary".

We have some very talented AnchoredScraps readers and I'm hoping you will consider participating!  My thanks to Goldspot Pens for their creativity in coming up with this competition, and yes I'm going to submit an entry too!

Anchors Aweigh,  
Helen 
---
Attribution & Thank you to the following who I am referencing today
Goldspot Pens Calligraphy Challenge by Tom Oddo 
You may also enjoy AnchoredScraps Fountain Pen Day 2018 11-02-2018