The Simple Pumpkin Envelopes Tutorial at the Maple Post blog out of Southwestern Ontario, Canada is a delight to share with you. While our focus on this Friday is on the Simple Pumpkin Envelopes Tutorial, is is one of many happy mail tutorials on the beautiful Maple Post Blog by Taylor Jordan.  You will have fun exploring her site, especially as it is celebrating snail mail!
Furthermore, for those of you participating with letter writing groups, she is soliciting help in compiling her international listing of snail mail groups. It includes a section for the U.S. While there at her site, there is also a free newsletter too.
Simple Pumpkin Envelopes Maple Post Blog Tutorial
You'll want to go to Simple Pumpkin Envelopes Tutorial, from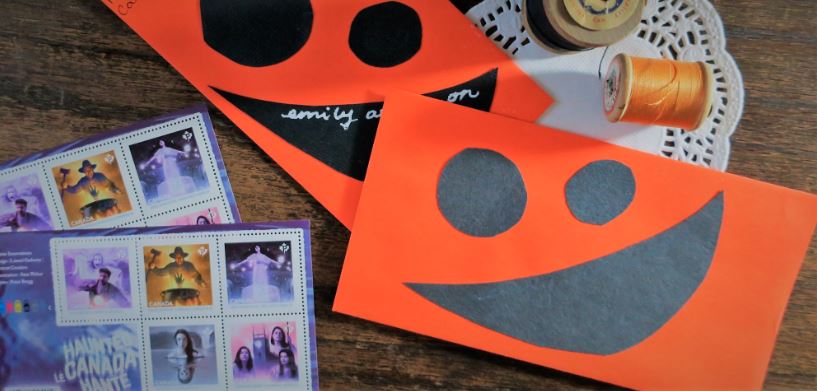 Fourteen days from now is Halloween allowing time to make up several of these Simple Pumpkin Envelopes and use sending out in the mail with our letter writing.
See you tomorrow with my Saturday blog post. Happy Friday!
Anchors Aweigh,  
Helen  
P.S. The countdown to #1700 continues, with today being AnchoredScraps daily blog post #1696 celebrating old-style correspondence letter writing.
---
Attribution & Thank you to the following who I am referencing today
Maple Post Blog
You may also enjoy AnchoredScraps DIY Stationery Letter Writing Tutorial  7-17-2016