Seeing a selection of nine different Dayspring Veterans Day eCards for sending for free is our daily post today. The Post Offices are closed tomorrow for Veteran's Day 2019, sending an eCard is a timely option.
To begin with, I'm showing a screenshot of the nine eCards on the DaySpring website for Veterans Day.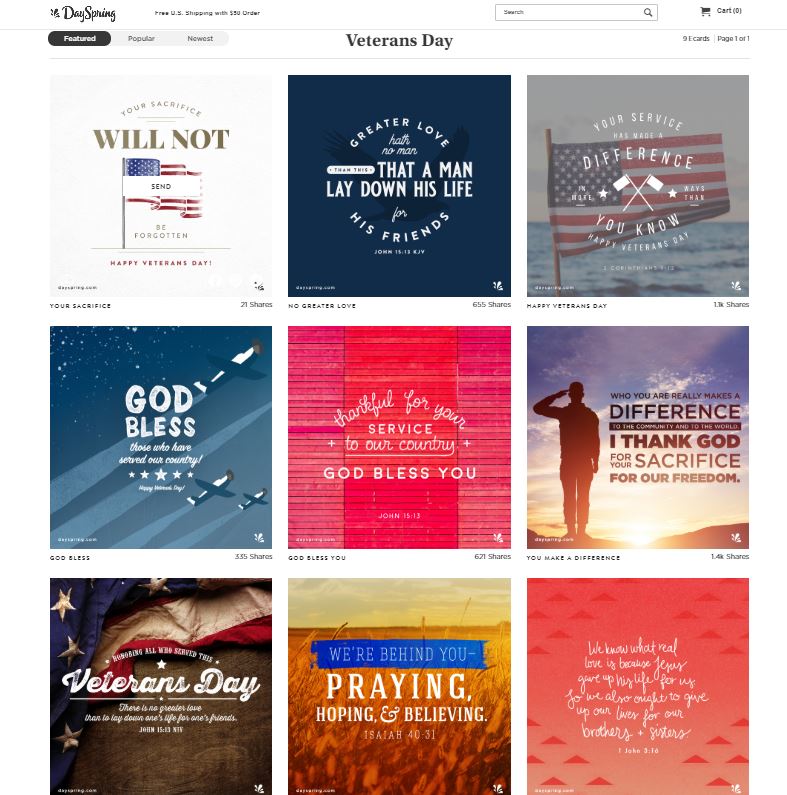 Next, this is an example of what the dialogue box appears when clicking on one of the images. It is a clickable image linking to DaySpring.
It will let you send up to 10 email addresses at a time, be sure to separate with a comma.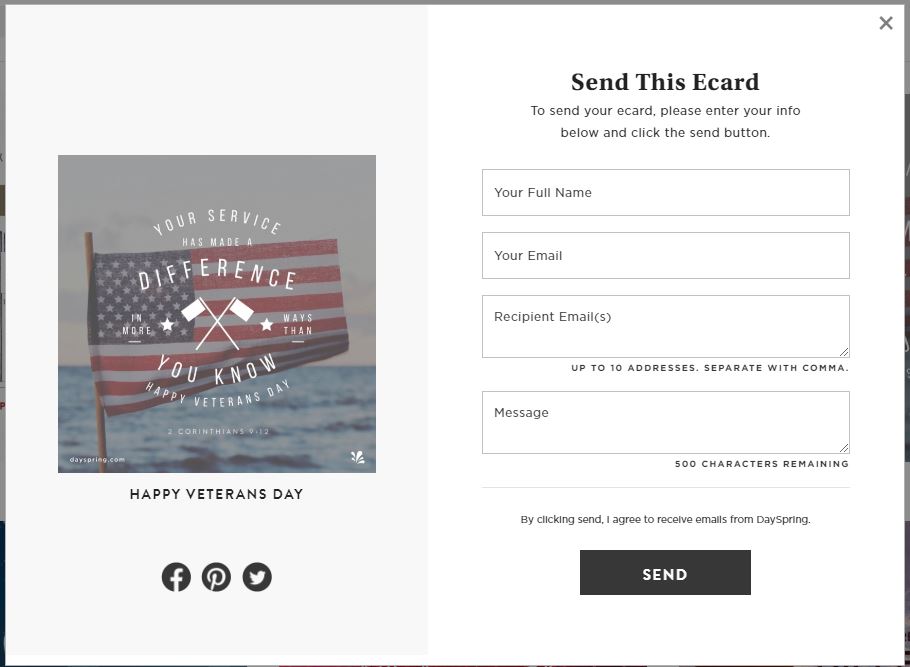 Once you are done, and press "SEND", the following screen appears, stating "Thank you! Your ecard is on its way."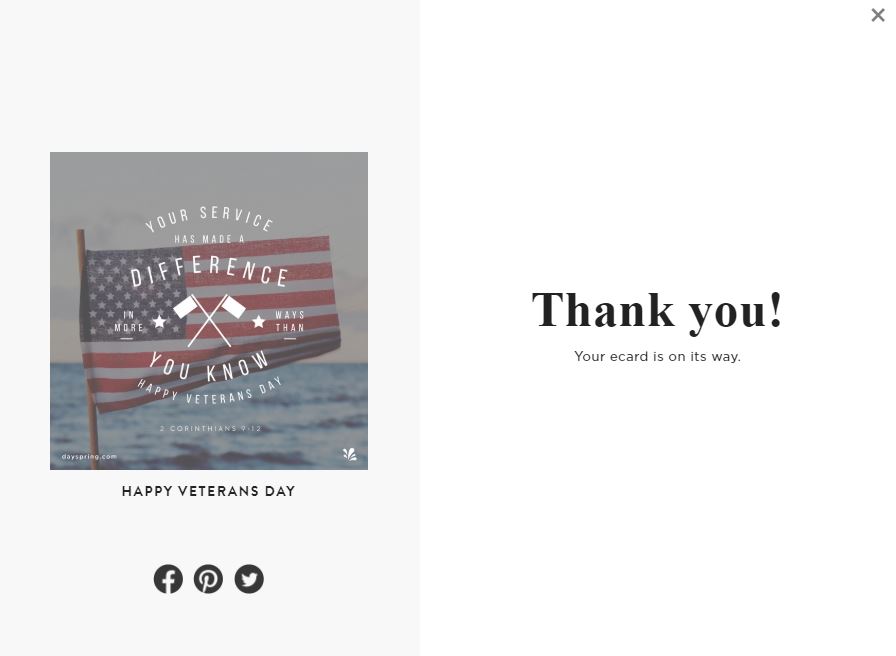 For today's post, I'm closing with the following suggestion. While reading this post, go ahead now and instead of thinking about it, go ahead and send the ecard! I know I certainly am doing that myself! 
Anchors Aweigh,  
Helen
---
DaySpring Veterans Day eCards Free Attribution & Thank you to the following who I referenced above –
AnchoredScraps American Greetings Free Veterans Day eCards 11-09-2018