The Lettering and Envelope Addressing Guide SKATAN has three stencil templates in the one package.  In looking back over previous posts here it was June 2018 since last writing about this type of letter writing embellishment tool.
Lettering and Envelope Addressing Guide SKATAN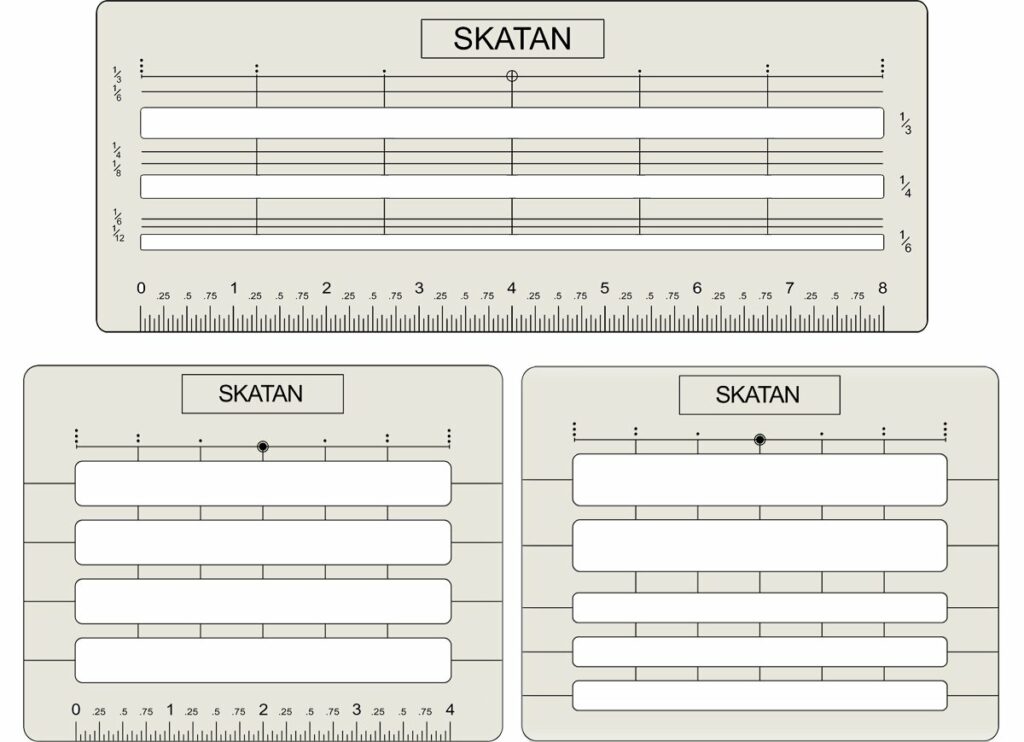 The three stencil templates fit a "Wide Range of Stationery and Envelopes."

First, there is the "Lettering Guide: contains slots for letter sizes 1/6″, 1/4″, 1/3″, Two spacings size, 1/2 letter size and same letter size."
And then the "Envelope Addressing Guide: There are 2 templates, meet more of your writing style, font is bigger, spacing is smaller, more reasonable design."
Furthermore, the benefits of using the Lettering and Envelope Addressing Guide SKATAN include the following:
Have A Neat handwriting–keep your writing straight and aligned…

Fit A wide Range– where you handwriting, you will find the template template is useful…"
Finally, with the pricing at $11.00 for the three-piece set – it finds me seriously considering adding to my letter writing embellishment tools.
Previous AnchoredScraps blog posts on Envelope Addressing Guides
I'm including this listing of previous posts on this type of tool.
See you tomorrow for my Sunday blog post on this Veteran's Day 2019 weekend.
Anchors Aweigh,  
Helen
---
Attribution & Thank you to the following who I referenced above –
Envelope Addressing Guide by SKATAN
AnchoredScraps