With a nod towards last minute whimsy of having something to dash off and have around tomorrow with Thanksgiving, I'm including this Turkey Bag Digital Download. I'm thinking this could be really cute with inserting a handwritten note into each one and/or perfect for a 'lovely parting gift' for sending dinner guests (or house guests) away with when leaving with any leftovers.
Before beginning, today we are looking at the last minute oomph of getting ready. My post tomorrow will focus on celebrating Thanksgiving. And I am planning a blog for early Friday morning with all of the Good Friday sales I'm seeing for enhancing our letter writing stationery, fountain pens, philatelic, etcetera.
Turkey Bag Digital Download Thanksgiving Whimsy
It is by Pebbles in my Pocket out of Orem, Utah. She's been on Etsy since 2009.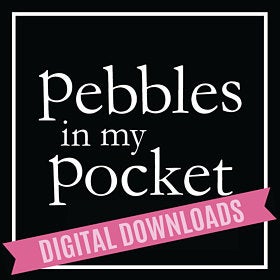 The 99cent digital download is for a "… Zip File that includes SVG File and a Pdf Printing File."
"Included in Zip File: a SVG file for cutting machines and a Pdf file of the colored image and a black pattern line of the image (it can be printed on colored cardstock) set up on an 8.5″ x 11″ sheet that you can print and cut out by hand. Hand cut final size is approx. 3″ x 4".

Instructions: Assemble the bag as shown, with sides pressing in. A hot glue gun holds bag together firmly. Add eyes, nose, gobbler and wings as shown…"
Although she is describing using a hot glue gun and good quality white craft glue for sealing, I would not worry if instead using something else on hand in the house.
If it is feeling like we've had more time this year getting ready for Thanksgiving, you are correct. Last year, Thanksgiving 2018 was on November 22. This year it is on November 28th. See you tomorrow for Thanksgiving 2019!
Anchors Aweigh, 
Helen
---
Attribution & Thank you to the following I'm referencing today
You may also enjoy AnchoredScraps Gobble Til You Wobble Printable Postcard 11-18-2018; Cathe Holden Vintage Thanksgiving Postcards 11-19-2016