Among the free Hallmark ecards, I'm especially enjoying The Twelve Plates of Thanksgiving, Happy Thanksgiving 2019! We are back from a day trip and it was a joy to just stop and embrace fully Thanksgiving as we are today and remembering our many blessings.
Twelve Plates of Thanksgiving 2019 Hallmark ecard
The joy with which hoops & yoyo dash off twelve different days Thanksgiving leftovers is a hoot and may even provide an idea or two! It is a minute and a half ecard.
Furthermore, there are many to choose from at the Hallmark Thanksgiving ecard collection including several with Snoopy and Woodstock from 'A Charlie Brown Thanksgiving'".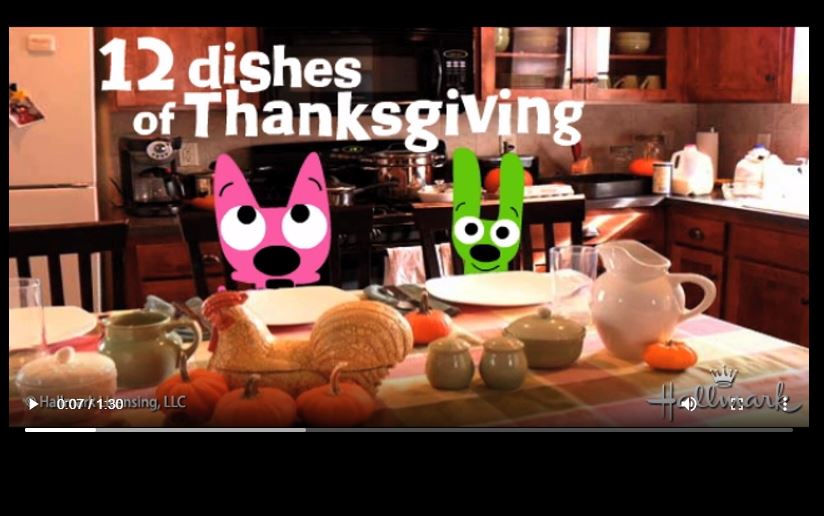 And let's not forget these two favorites from previous AnchoredScraps Thanksgiving Blog Posts on this day
This is my fifth year to be blogging on Thanksgiving Day and it a tradition for me to reference these two favorites of mine from previous ones I wrote on this day. The first is YouTube of Linus' Thanksgiving prayer from the 1973  animated TV special 'A Charlie Brown Thanksgiving'".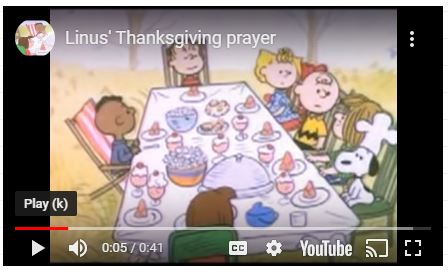 And the second is from the 1987 movie,  Planes, Trains and Automobiles "where all Steve Martin wanted to do was to get home for Thanksgiving and in the process of a three-day misadventure with John Candy – trying to help get him home – our hero realizes how much he has to be grateful for in his life."
Please note, this year I'm including both a longer ending scene to see Steve Martin realizing John Candy's real situation; however, it cuts off the ending going into music and full effect going to closing credits.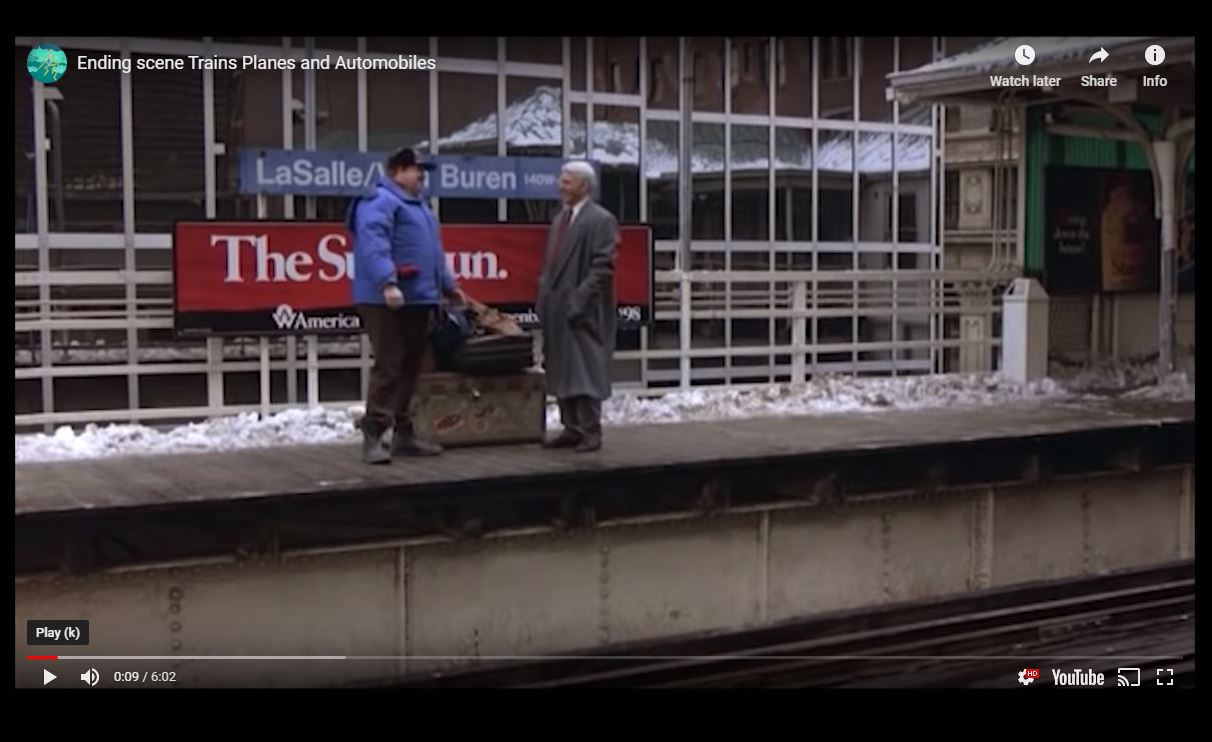 And here it is going into the closing credits.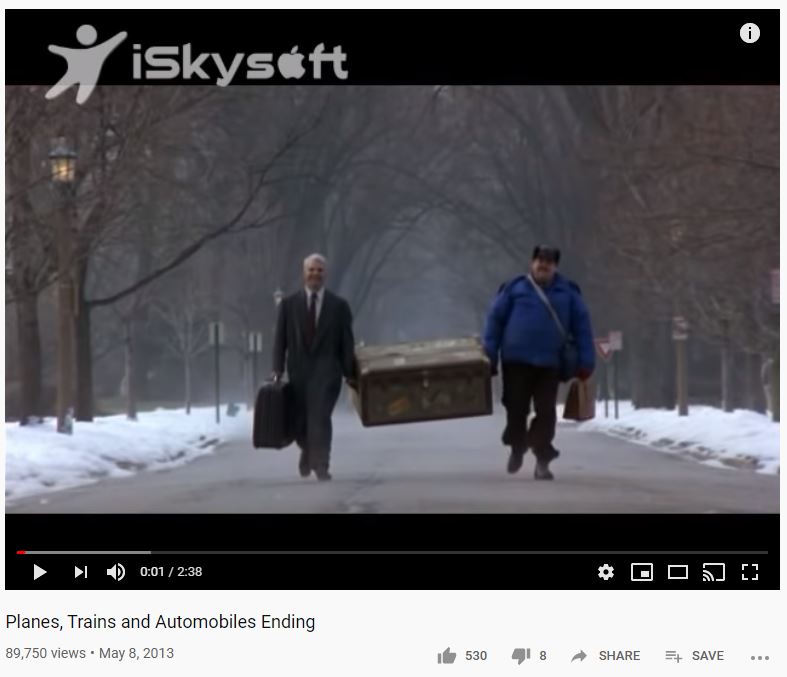 My sincere good wishes to you and your family as we wrap up Thanksgiving 2019. I'm hoping the day has been a good day! Please know how grateful I am for you to be here with me. See you tomorrow for the day AFTER Thanksgiving!
Anchors Aweigh, 
Helen
---
Attribution & Thank you to the following I'm referencing today
Hallmark free ecard collection
YouTube Ending scene Trains Planes and Automobiles, posted Jan 1, 2013
AnchoredScraps Happy Thanksgiving