The Udemy Black Friday Sale Underway is going for four more days with it ending November 29th.
Udemy Black Friday Sale Underway
Should you find yourself this week with some extra time on your hands here is a perfect opportunity to do some looking at the many offerings and take advantage of the amazing sale. "Udemy has over 55,000 online video courses in tech, business, and personal development."

The Udemy Category Offerings are incredible
We are beginning with this look at the many categories.  I'm suggesting we use the search window and have fun exploring.
What I love is that once purchased always have lifetime access. There are courses usually $199 available for $9.99.
And no kidding, there is even a course on how to create a course for Udemy.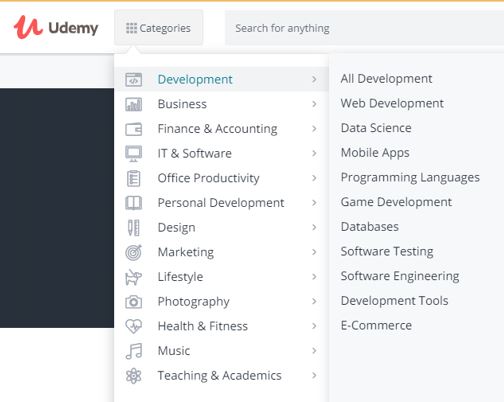 Udemy An Introduction to the World of Stamp Collecting On-Line Course
The Udemy online course is "An Introduction to the World of Stamp Collecting" and is ON SALE right now, instead of $39.99 it is $9.99.  It is by Dan Grizzenhout.

Here is a link to the Udemy mobile app.
Before closing, just a note to share I have been taking courses from Udemy for several years now. As I recall one of my earliest ones was for Seth Godin's Freelancer Course in 2015.
Have fun exploring! Hard to believe tomorrow is the Tuesday before Thanksgiving. If you find yourself getting onto the road traveling early travel safe! 
Anchors Aweigh, 
Helen
P.S. Also, wanting to make sure to mention there is a LOT of FREE course offerings on Udemy!
---
Attribution & Thank you to the following I'm referencing today