While it is still January, seeing the Desk Blotter Coloring Calendar 2020 is something I'm seriously considering ordering for this year. Today's post has more photos than usual given I'm wanting to show an image of each of the four theme choices.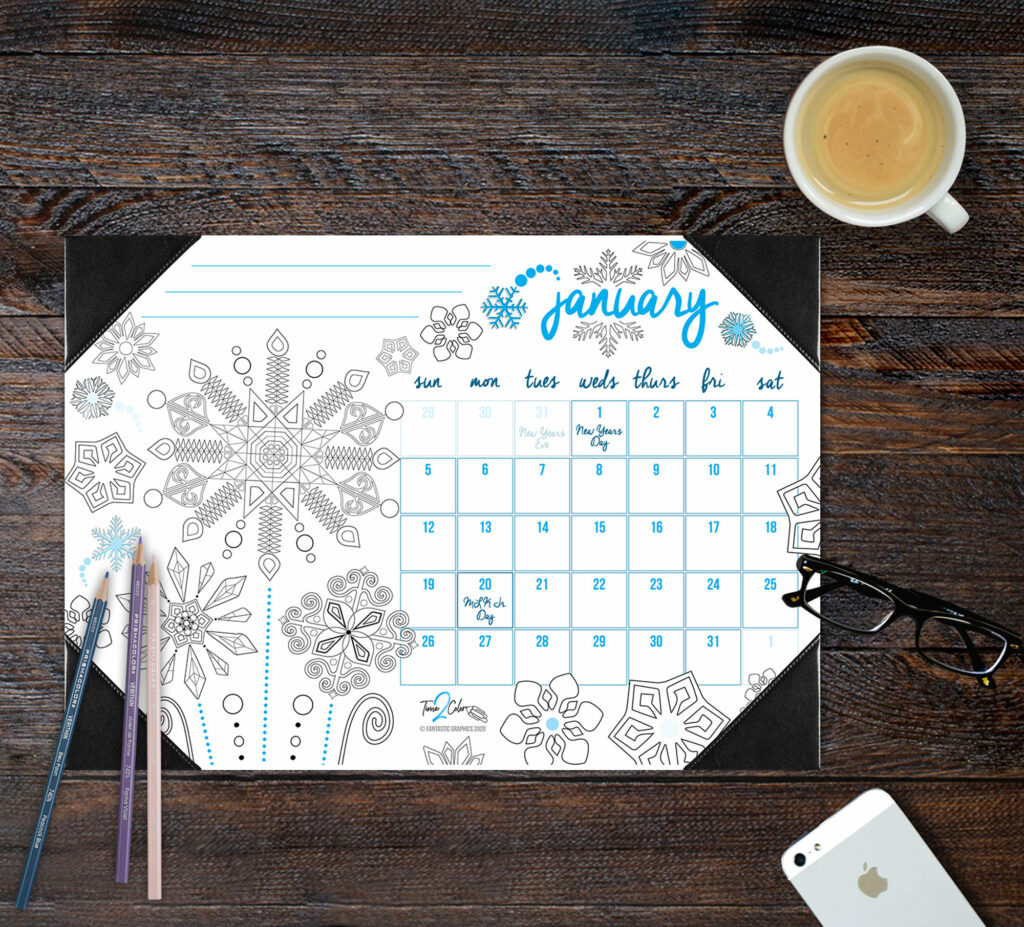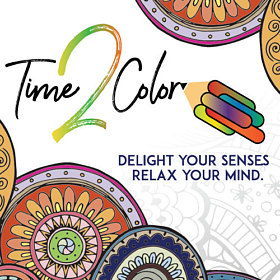 When looking at my letter writing space and wanting to look ahead at the month, getting to combine with it a coloring calendar with the desk blotter is a great combination.
There are four theme choices to choose from as I'm showing in this screenshot of the pull-down menu.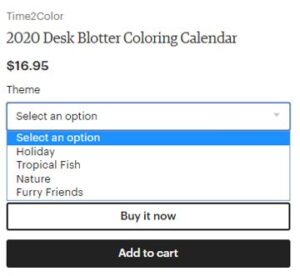 "Add a personalized splash of color to your daily planning!
Time2Color has created a unique 13″x 19″ coloring desk blotter which serves as a beautiful monthly display calendar/planner. … Tap into your creativity with 12 uniquely illustrated monthly images by local artist dEwY." …
You'll notice in the image it shows an inset of each of the months on the top so you can see what to expect.
First, there is Holiday.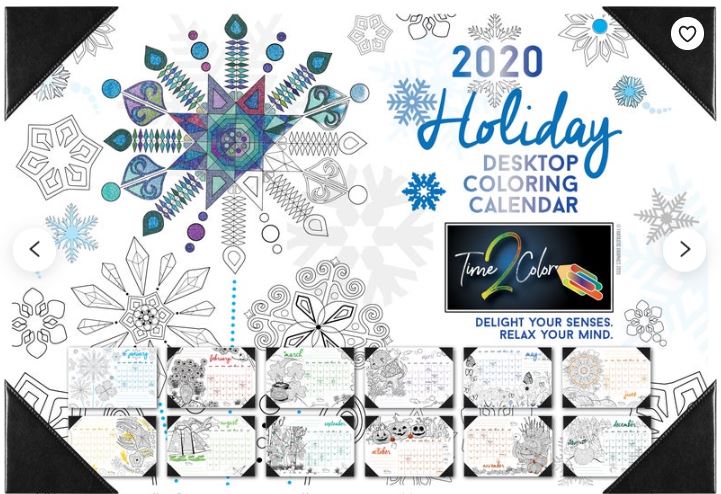 Secondly, there is the Tropical Fish Theme.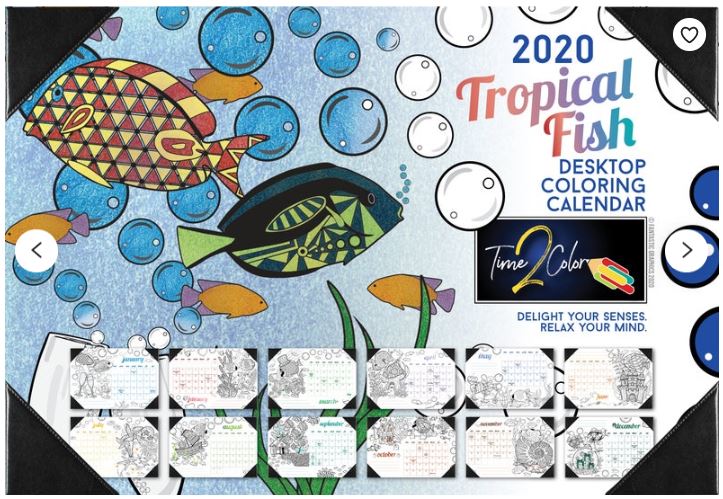 Third, there is the Nature one.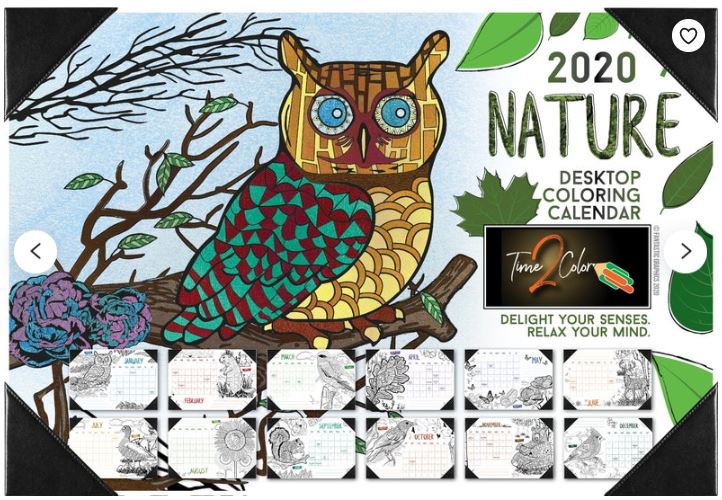 And fourth, there is the Furry Friends, of course!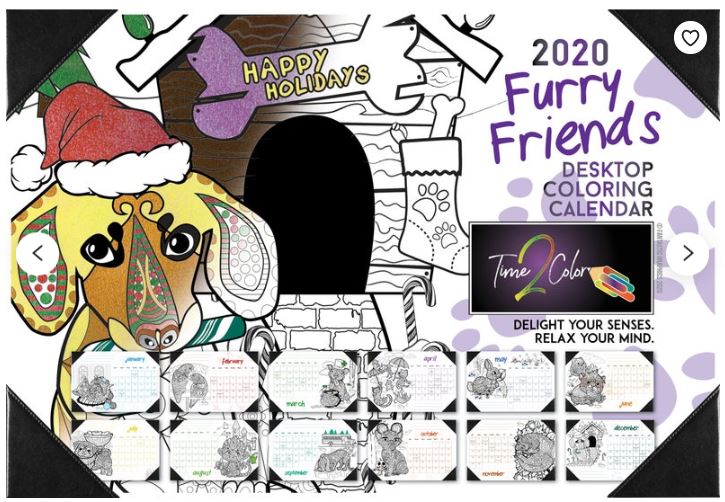 Each of them is really nice and I'm thinking of the Holiday one for ordering. How about you? Does one particularly catch your eye? 
Before closing, my thanks for the response in my inbox today about my Sunday post about discovering the Sled Dog Poodles book! 
Anchors Aweigh,  
Helen
P.S. Today is daily blog post #1797, closing in on #1800!
---
Attribution & Thank you to the following who I am referencing today
ETSY Time2Color
AnchoredScraps Beargrease Sled Dog Marathon 2020 Pictorial Postmark & Sled Dog Poodles 1-26-2020