In writing today's post, I am mindful that the letters we write can be short little notes. Arriving in my mailbox today was a small folded notecard and in it just two sentences of cheer. It was from a local friend having just spoken on the phone earlier this week. It was so cheerful and uplifting and has me remembering that just a short few words go miles to the recipient!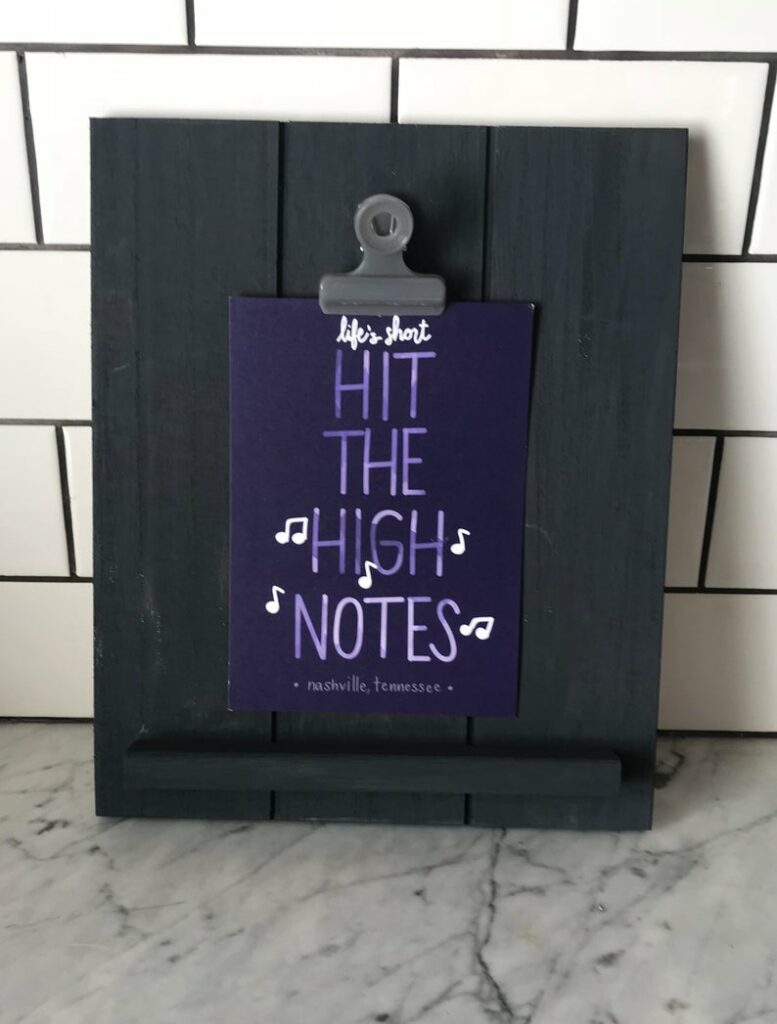 I'm encouraging us to try it out over the next week, just a short hello is invaluable! Whether it is on a sheet of personalized stationery, three-ring notebook paper, a yellow sticky note, perhaps inserting a postcard into an envelope with a note – all will work.
The image I'm showing is of a 5 x 7 print/postcard saying: "Life's Short. Hit The Hight Notes". It is available at the thepiecemealshoppe for $4.50, and just 50 cents for shipping. I'll probably be ordering this one for my letter writing nook! 
We are two weeks away to AnchoredScraps daily blog post #1800 and fast approaching February 26, 2020 milestone of blogging daily for five years! See you tomorrow for my Friday blog post.
Anchors Aweigh,  
Helen
---
The letters we write can be short little notes Attribution

& Thank you to the following who I am referencing today
Etsy thepiecemealshoppe
You may also enjoy AnchoredScraps Saturday Orange Sticky Notes Letter Writing 7-08-2017