Today, with it being Martin Luther King, Jr. 2020 Day on 01-20-2020, I'm including my previous blog posts on this day. In addition, you'll want to check out the Google Doodle honoring him.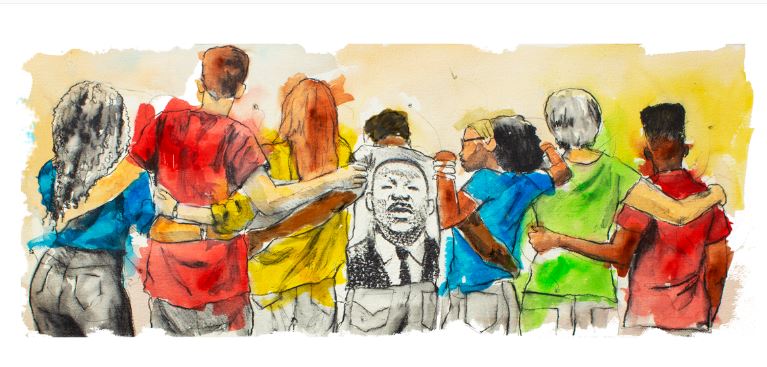 Before beginning, it was bound to happen that sometime during the course of writing my daily blog post for the past five years, I would find myself under the weather as I am as writing today's post.
Martin Luther King Jr. 2020 Day
Here you go, especially if you are new to my blog, I'm hoping you will read one or two of these posts.
Again, my sincerest apologies for being under the weather.  It is the second time as I recall, the last being on Thanksgiving 2015.
Anchors Aweigh,  
Helen
---
Attribution & Thank you to the following who I am referencing today
AnchoredScraps