Seeing the Traveling Printable Writing Paper Set is a real find for me with its theme of "Travel Around The World". The MailMagic Etsy shop is out of Bucharest, Romania.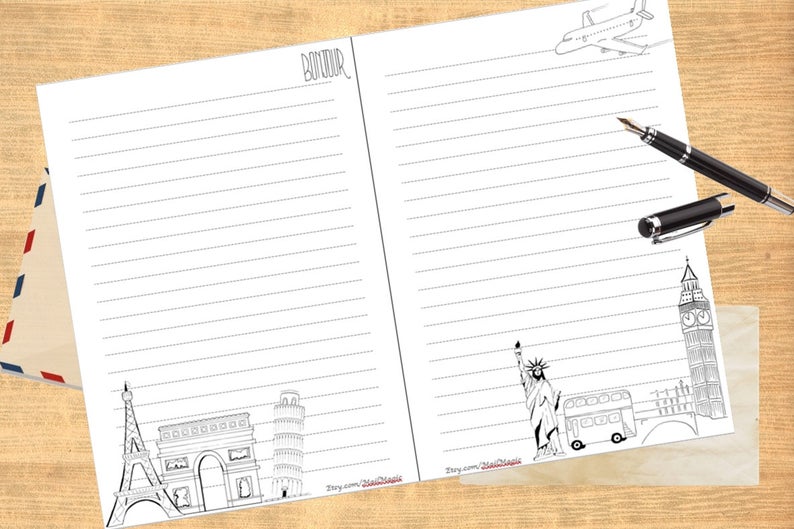 "For the analogue letter writer, an nice happy black and white printable paper. You can print this on your home printer, black and white, and enjoy on the spot."
Among the 4 pdf files, the printable paper set includes lined and unlined formats: A4 lined, and blank paper; and in A5 Lined and blank. The pricing is $1.16 for the Traveling Printable Writing Paper Set. Also, I'm seeing the benefit of printing with just the black ink cartridge!
In addition, I'm seeing that letter-size is available upon request.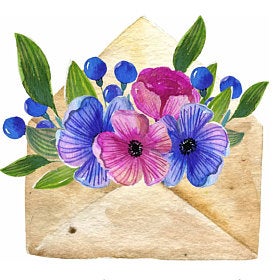 Furthermore, there are several digital printable writing sets, several in the one to two dollar pricing range at MailMagic! Design themes include Magic Mermaid and Unicorn, Cacti, Birds on branches, Forest, several patriotic, watercolor floral, butterflies, bright travel printable papers (in color), and even summer cocktails.
I'm loving that its focus is on being a happy place for (letter) writing enthusiasts! 
Anchors Aweigh,  
Helen
P.S. As of writing this I'm in the process of requesting ordering the 8.5 x 11 size pdf. Stay tuned!
---
Attribution & Thank you to the following who I am referencing today
You may also enjoy AnchoredScraps Enjoying Letter Writing Local Pen Pals 11-27-2017