The Postcard Set Wild Animals of the World is a collection of 50 postcards. It just came out in October 2019.
It is by German illustrator Dieter Braun. The postcard set combines from both of his books, "Wild Animals of the North" (2016), and "Wild Animals of the South" (2017). They are the two books in Dieter Braun's Wild Animals Series.  In looking at Amazon the set of two hardbacks is around $38.00.
Seeing the price of the Postcard Set Wild Animals of the World for less than $16 puts the pricing into perspective and looks like a great deal for the beautiful illustrations.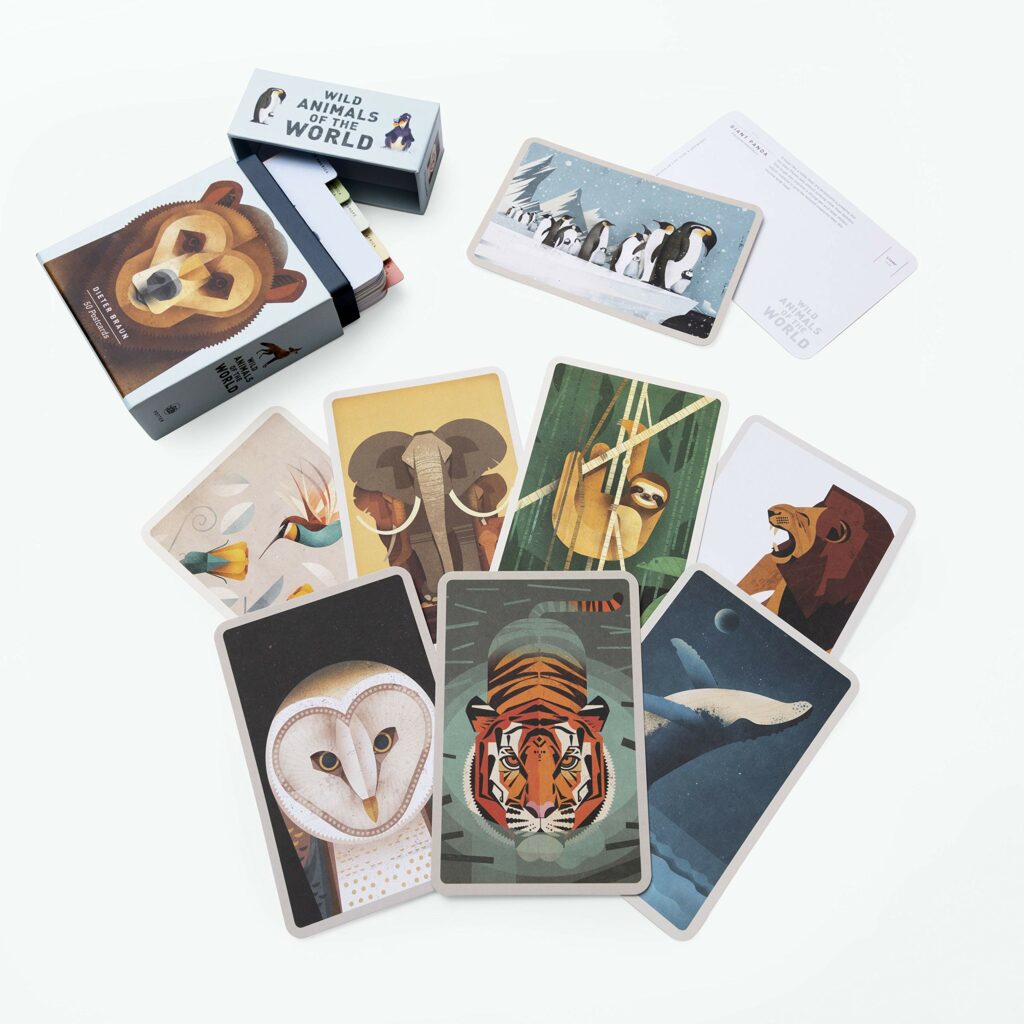 …"His beautiful illustrations feature giraffes and elephants in Africa, koalas and kangaroos in Australia, huge blue whales in the open oceans, and many more incredible creatures."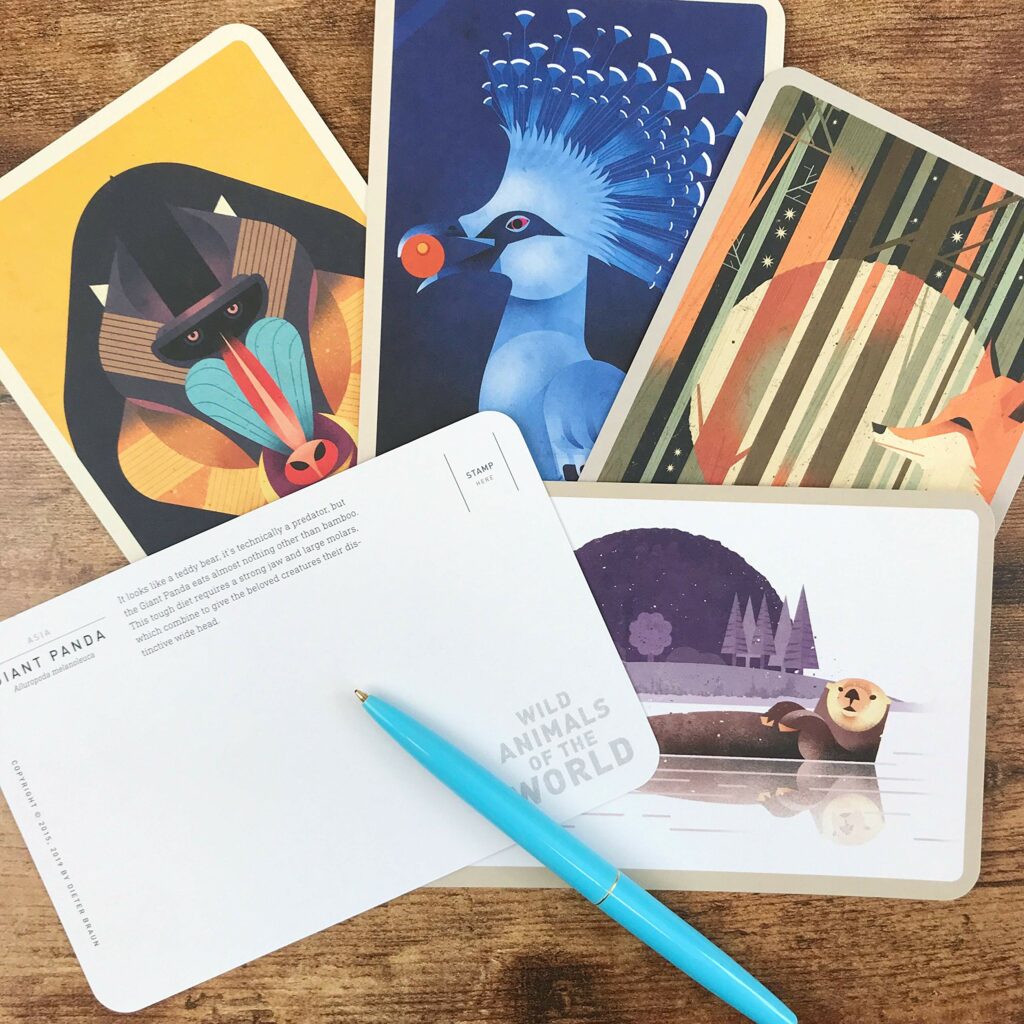 "… include the art on the front of the card and a fun fact about the animal along with its complete name on the back. Labeled tabs organize each animal by continent."
Furthermore, you'll want to explore his beautiful website including a set of six postcards called Wildlife Faces. It is of a Seal, Kodiak Bear, Mountain Gorilla, Racoon, Mandrill, Barn Owl. Please note as of writing this, I do not know if it is set up for shipping over the pond to North America. 
Anchors Aweigh,  
Helen
P.S. On a personal note, think through the worst of it and on the mend. Thank you for the emails and texts today.  
---
Attribution & Thank you to the following who I am referencing today
Amazon
You may also enjoy AnchoredScraps Whimsical Postcard ice cube 9-07-2019