The Movie Star Photo Postcards from 1986 in paperback has me ordering it with only getting to see the cover. In addition, the Classic Movie Star Nostalgia Postcard Set of 32 I'm also including today.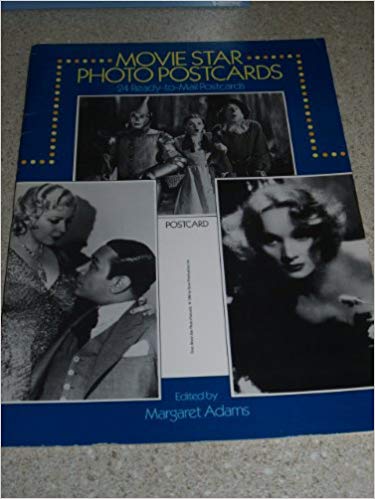 In writing a new pen pal today, I was reading in their profile they love the golden age of 1930's books and sounds like movies too.  This got me digging around in my postcard stash to see if anything in the era to include on hand.  Fast forward, the obscure Movie Star Photo Postcards paperback I also ordered, states it will be arriving between the end of February and mid-March!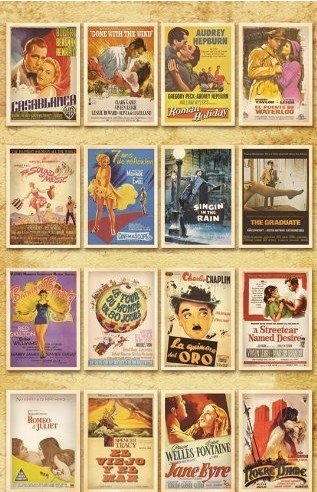 The Classic Movie Star Postcards Nostalgia Set is arriving on Monday!
It is selling for less than seven dollars.
"1 series of postcard includes 32 pcs cards Size(approx): card-15×10.5cm, book-15×10.5×3.5cm"

Image from Carole & Co. website of 'Seein' Stars in the stamps': Wiliam Powell, Clark Gable, Myrna Loy, and Barbara Stanwyck.
The timing is great for today's topic given the 92nd Academy Awards is tomorrow.
Before closing, I was also recalling today my blogging about Seein' Stars Stamps ('Cinderella' stamps) (8-18-2015).

I'm going to have to put the word out with the upcoming stamp club auction this era of stamps in case anyone has them for sale. Stay tuned!
Anchors Aweigh,  
Helen
---
Movie Star Photo Postcards & Classic Movie Star Nostalgia PostCard Set Attribution & Thank you to the following I'm referencing today
Classic movie star Assembly Postcards Retro Nostalgia PostCard Worthy Collecting 32 pcs 1 set by friendshops on Amazon
AnchoredScraps