Whimsical Polaroid Sticky Notes Options is our blog title today. There are three: the Polaroid Sticky Notepad by DuruNar, Mustard Photonotes, and 3M Pop-Up Note Dispenser Yellow Sticky Notes.  
Before beginning, Valentine's Day is one week from today!
Polaroid Sticky Notepad by DuruNaru
First, we are looking at the Polaroid Sticky Notepad, it is one of the design offerings by DuruNaru on Etsy. 
"This beautiful Sticky Memo comes in 4 different designs: Cash Register, Mailbox, Polaroid Camera and Typewriter."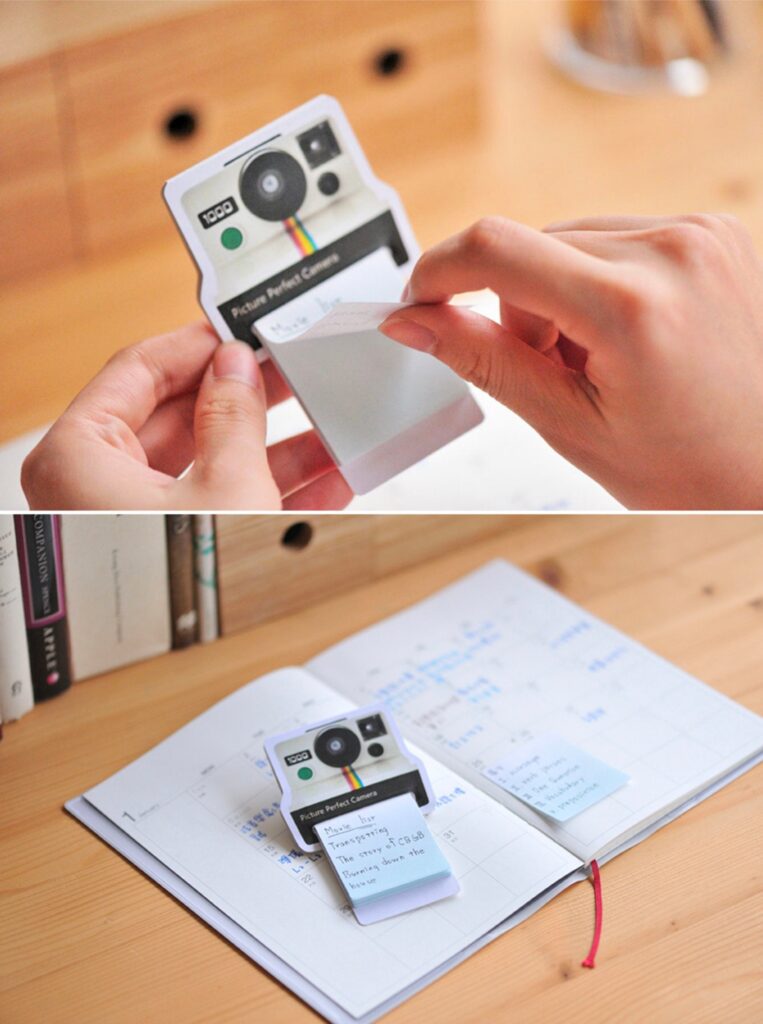 Furthermore, it is laying flat within the calendar and planner pages. 
"Quantity: 20 sticky sheets
Material: Paper
Made in Korea
•• Non toxic, No smell"
Mustard Photonotes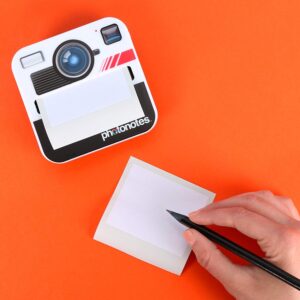 Next, the Mustard Photonotes is another Polaroid Sticky Notes Options, this one also at Amazon.
"Dress your desk with Mustard photo notes

100 x sticky notes for all your best and brightest ideas

Notes contained in a retro Polaroid camera dispenser for ease of use"
3M Pop-Up Note Dispenser with Yellow Sticky Notes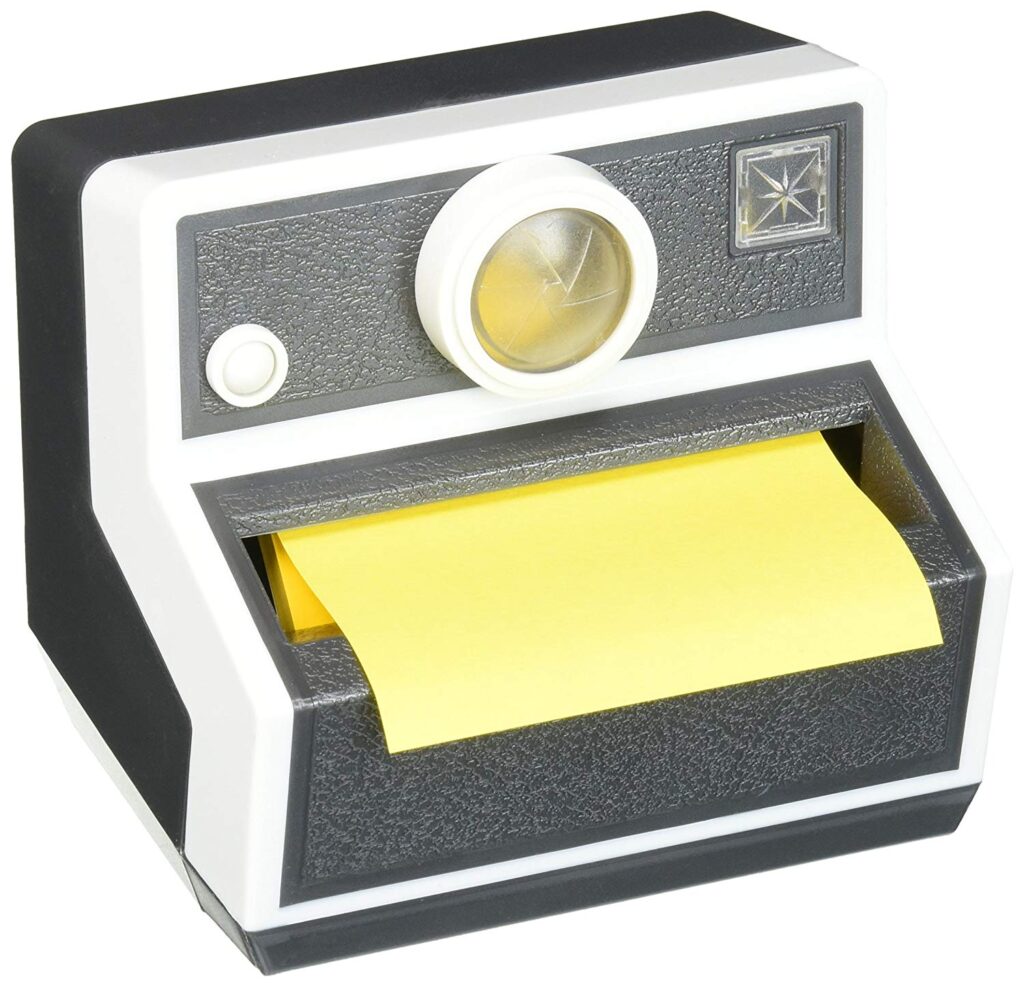 Lastly, there is a Polaroid camera-shaped 3M Pop-Up Note Dispenser available at Amazon; however, it is not going to be something to carry around within your planner pages as it appears to be a true size dispenser. 
"Pop-up note dispenser Yellow 45 sets/pad. 3M touches virtually every part of your life. Yet you're probably only aware of a fraction of those touch-points…"
In conclusion, have fun exploring the Whimsical Polaroid Sticky Notes Options. 
There is still time for getting our Valentine's into the snail mail for next Friday!  See you tomorrow.
Anchors Aweigh,  
Helen
---
Whimsical Polaroid Sticky Notepad Attribution & Thank you to the following I'm referencing today
Etsy DuruNaru Stationery Store | 2020 Planner, Stickers, Washi Tapes, South Korea
Amazon CAM-330
Mustard Photonotes – New Dispenser
You may also enjoy AnchoredScraps Saturday Orange Sticky Notes Letter Writing 7-08-2017; New Week and In Praise of Sticktoitiveness (using sticky notes!) 10-22-2018