Wonderful seeing Bill Murray Groundhog Day Jeep SuperBowl Ad during the Superbowl this evening, absolutely my favorite. As of writing this blog post, it has over 13 Million views on YouTube with a publish day today!* I will be including referencing it in my letter writing over the next few days! In addition, today is also a Palindrome 02022020! 
Bill Murray Groundhog Day Jeep SuperBowl Ad
For me, one of the reasons the magic of the ad works is it airing live ON Groundhog Day!
I'm including this clickable image linking to the Bill Murray Groundhog Day Jeep SuperBowl Ad.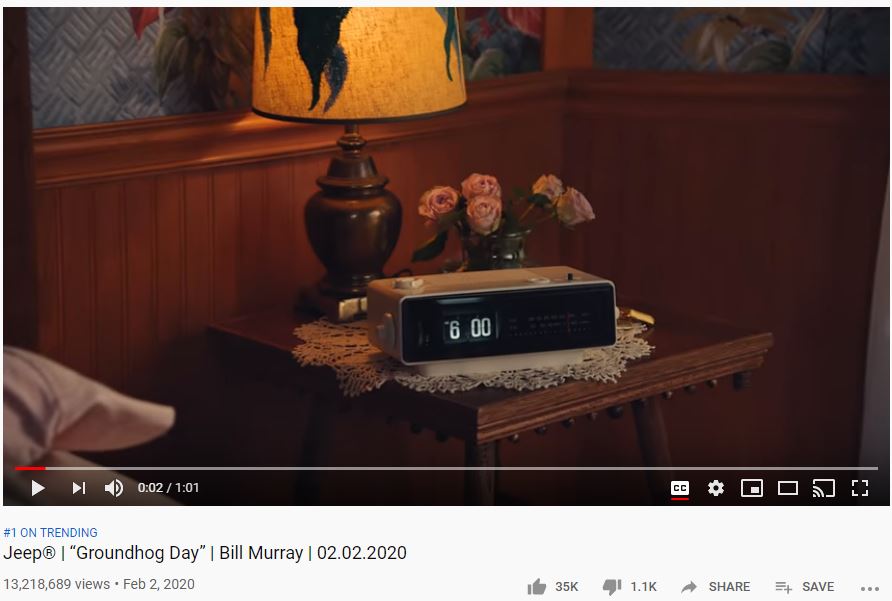 Palindrome 02022020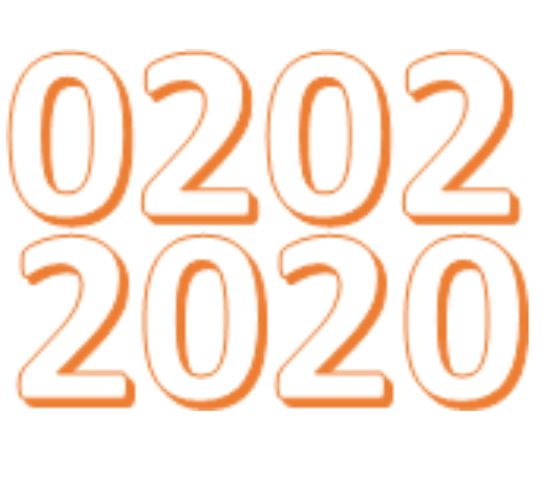 With today's date of February 02, 20202, it is the first Palindrome of the year and decade! In an article in USA Today yesterday, "Sunday's date is a rare palindrome that hasn't happened in over 900 years", it talks about the eight-digit palindrome date.
It was just last September, we were looking at 10 Days of Palindromes, in my postRedbubble Greeting Card Last Palindrome week in the Century t shirt Stationery (9-14-2019).
Before wrapping up, today has been a great day, one that I would be happy with playing over and over and over again! See you tomorrow as we kick off the new week!
Anchors Aweigh,  
Helen
P.S. Be sure to check out the ADWEEK article, "Bill Murray's First National Ad Is Groundhog Day Super Bowl Genius for Jeep, An outstanding revival of the classic 1993 film" by Lisa Lacy, 14 hours ago. The article references "The brand released the ad at 6 a.m. as an additional nod to the time Murray's alarm clock goes off each (same) morning." It ends with mentioning "… a longer version will drop Monday online".
---
Bill Murray Groundhog Day Jeep SuperBowl Ad & Palindrome 02022020  Attribution & Thank you to the following I'm referencing today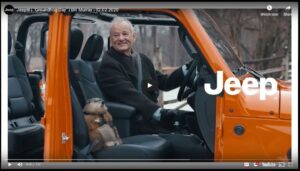 YouTube Superbowl Ad YouTube #1 ON TRENDING Jeep® | "Groundhog Day" | Bill Murray | 02.02.2020 13,218,689 views Feb 2, 2020
Wikipedia Palindrome "A palindrome is a word, number, phrase, or other sequence of characters which reads the same backward as forward…"
You may also enjoy these previous AnchoredScraps Groundhog Day blog posts: