February 2020 Letter Writing Project Snail Mail Options is our blog today welcoming the 29 days this month for Leap Year!
This is my fourth year to be writing about the different channels supporting the February letter writing challenge. In February 2017 (my first year with it) at the end I found myself having written 125 letters in 28 days! How appropriate the stamp I'm showing is from my update blog post about it that I wrote later that year (link is below).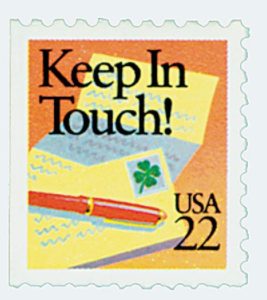 Whereas #InCoWriMo is wanting you to write a letter each day in February, #LetterMo is wanting you to write 24 letters, because of Sundays and one U.S. Holiday. This year, 2020, the timing is great seeing another option – which is NOT to declare writing one letter each day, over at A World of Snail Mail Forum, suggesting a less frenzy approach.

February 2020 Letter Writing Project Snail Mail Options: #InCoWriMo #LetterMo & February Letters
The month of February is chosen because of it being the shortest month of the year.
Below I'll share highlights of each of the three along with their respective links.
A World of Snail Mail February Letters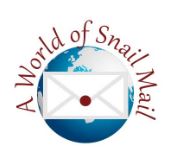 This is a great letter writing forum, which I've been a member of since January 2018.
At A World of Snail Mail Forum, you will see as a Guest, Under February Snail Mail Projects -> February Letters -2020 Chat. In the upper right corner (if on desktop) is the link for Forum Registration.
While the forum is "… is not directly endorsed by / connected to InCoWrimo, or LetterMo" it "welcomes InCoWriMo and LetterMo participants."  
I've signed up to participate in February Letters.
"The idea is to send at least some nice mail in February, to people who are not currently your penpal. I'd suggest at least 1 letter a week."
Furthermore, I will be writing a lot of my existing pen pals that I must catch up with this month!
One of the things I love about it, the A World of Snail Mail Forum actively continues year-round, not just during February.
International Correspondence Writing Month  #InCoWriMo2020
Next, over at the InCoWriMo Address Exchange 2020, I'm seeing it was opened on January 30th. It is great seeing it made available again this year, and the site is sponsored by Fountain Pen Franklin-Christoph company.
"…  InCoWriMo challenges you to hand-write and mail/deliver one letter, card, note or postcard every day during the month of February."
Here is a link to previous years my posting about them. I've signed up with them before and doing so again this year.
InCoWriMo-2020.org A Handwritten Letter Every Day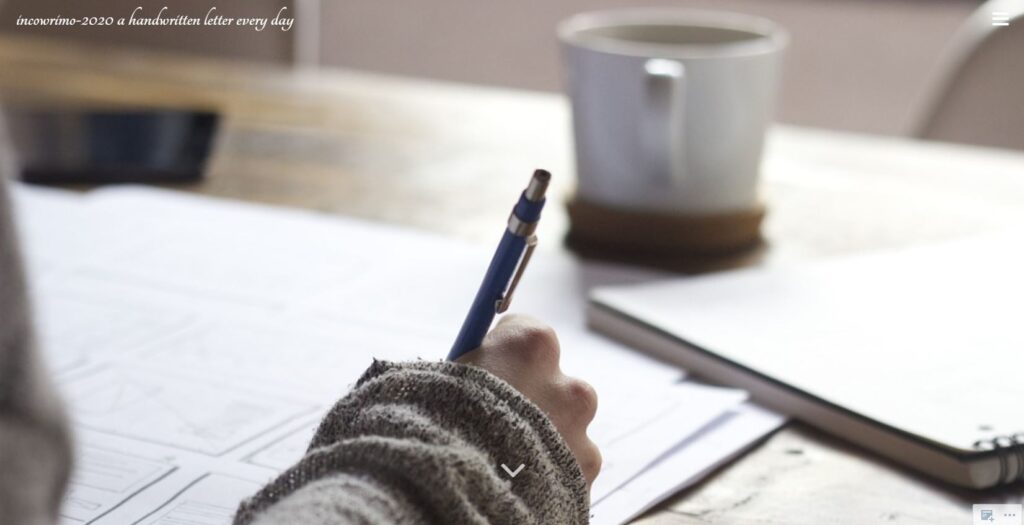 The other incowrimo-2020.org site, unfortunately, my understanding is due to health concerns they mention in a post is not participating right now. If I see that change in the coming days, I'll post an addendum here. I've previously participated with them and enjoyed the site.
A Month of Letters #LetterMo
Next, A Month of Letters, #LetterMo, has 2020 in the banner and a recent January 2020 blog post.

LetterMo Challenge has two parts:
In the month of February, mail at least one item through the post every day it runs. Write a postcard, a letter, send a picture, or a cutting from a newspaper, or a fabric swatch.
Write back to everyone who writes to you. This can count as one of your mailed items.
Within the online signup form for access to their Forum, it does have a list to click which ones you want for participation level under "Accepts new penpals" section. They range from "I welcome new penpals", to "I only write in February", to "I write penpals throughout the year." The sign-up process was very straightforward and I'm currently awaiting their approval process (can take up to 24 hours).
ADDENDUM: 02-02-2020 7:50 PM Just a note to let you know earlier this afternoon received the approval for applying to #LetterMo, it was very straightforward, and already feeling warmly welcomed.
In closing, I'm hoping you will consider writing letters this month! For me, it means this month, I'm going ahead and writing one letter each day – so 29. Remember, it is FINE to proceed at your own self-declared pace.  See you tomorrow.
Anchors Aweigh,  
Helen
P.S. February 26, 2020, will be my five year anniversary blogging daily here at AnchoredScraps encouraging letter writing.  Thank you again for continuing to be on this daily blog journey with me!
---
Attribution & Thank you to the following who I am referencing today
A World of Snail Mail Forum
InCoWriMo
Franklin-Christoph
incowrimo-2020
LetterMo.com A Month of Letters
AnchoredScraps InCoWriMo Letter Writing Pen Pals Follow-Up  7-21-2017, includes image shown above Mystic Stamp Company – Keep in Touch, Special Occasions Booklet Stamps. U.S. stamp #2274 1987 22¢