The Upcoming Andrea Bocelli Easter Sunday Live Performance is our blog focus today. Happy Good Friday 2020! First, my sincere thanks to Vicki for sharing with me about it.
Upcoming Andrea Bocelli Easter Sunday
On April 12th, the Andrea Bocelli Music for Hope will be streaming live globally from The Duomo In Milan on his YouTube channel.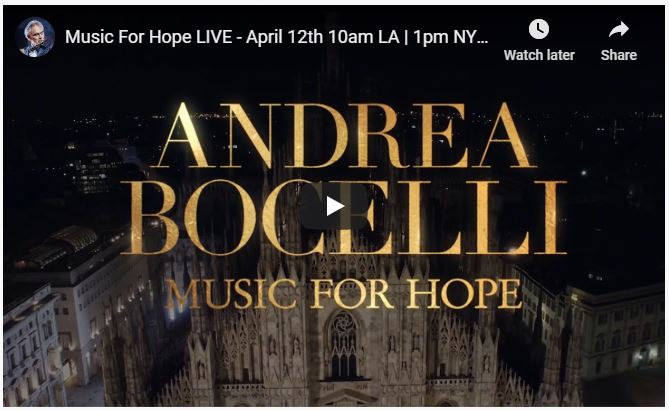 "There will be no audience present, and strictly no access for the public (in compliance with government regulations on Covid-19), but the concert will be exclusively streamed live globally on the tenor's YouTube channel …  uniting the world in the face of a global pandemic." …

"In a concert representing a message of love, healing and hope to Italy and the world, the Duomo, a national and international landmark, currently closed to all, will open its doors exceptionally for Andrea Bocelli who will be accompanied only by the cathedral organist, Emanuele Vianelli, playing one of world's largest pipe organs." …
Also, this is the link to read the entire article at BroadwayWorld.com Andrea Bocelli Will Stream A Live Performance From The Duomo In Milan On Easter Sunday.

Previous AnchoredScraps Good Friday Blog Posts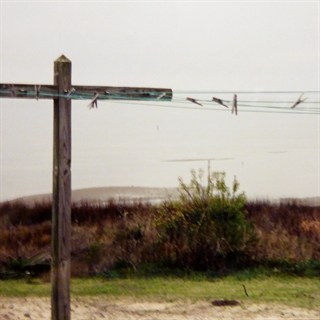 Next, it was such a joy connecting on zoom earlier with our AnchoredScraps Virtual Meet & Greet! It was so much fun to connect. Thank you for joining me and there is already talk of having another one, I'm thinking next month in May. Stay tuned.
Today makes my 6th year for writing my annual Good Friday blog post. It is AnchoredScrap's daily blog post #1871.
This is a listing of my previous Good Friday blog posts. It begins with my still favorite from my first year Easter blogging here: "The Old Rugged Cross", April 03, 2015.
Furthermore, here are the others in the listing: "St. Matthew Passion" March 25, 2016, Good Friday 2017 Letter Writing 4-14-2017; Sending Free DaySpring Easter Ecards 3-30-2018; and Good Friday 2019, Linn's Stamp News Article Notre Dame Cathedral Stamps, & LAMY Safari Pastel Fountain Pens, April 19, 2019.
Wishing you a continued Easter weekend of time with our shelter-in-place families, virtual connections, and reflection. See you tomorrow for my Saturday blog post.
---
Attribution & Thank you to the following who I am referencing today
BroadwayWorld.com article with link listing above by BWW News Desk Apr. 7, 2020  
Andrea Bocelli YouTube #AndreaBocelli #MusicForHope #StayHome
AnchoredScraps