The Apollo 13 Safe Return Pictorial Postmark 50th Anniversary is available for requesting by mail. 
First, we are beginning with one of my favorite scenes from the Apollo 13 movie is the reveal of their creative thinking when they solve a big problem with Duct Tape and Cardboard.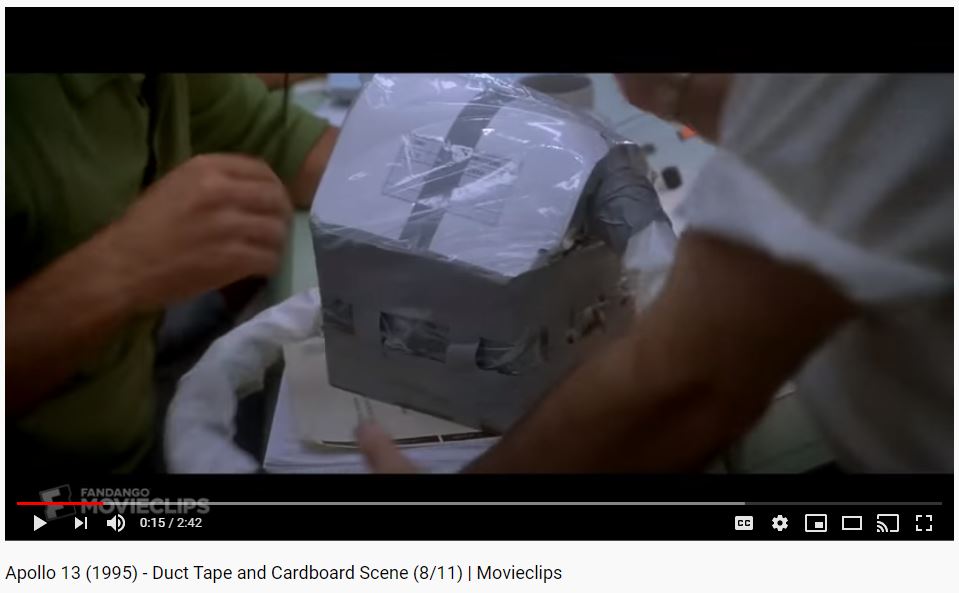 Next, over at the History.com website, This Day In History for April 17, the Apollo 13 returns to Earth it includes the audio excerpt with the famous "Houston, we've had a problem here,".  
Apollo 13 Safe Return 50th Anniversary Pictorial Postmark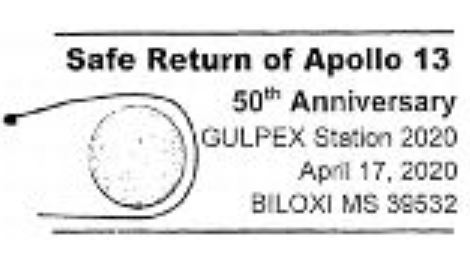 The address for requesting the Apollo 13 Safe Return Pictorial Postmark 50th Anniversary
It is showing a two date range.
"April 17–18, 2020
United States Postal Service
GULFPEX Station 2020
Manager, Customer Service
356 Ginger Drive
D'lberville, MS 39540-9998″
As we head into the weekend, we will probably be watching (again) the Apollo 13 movie from 1995 starring Tom Hanks, Bill Paxton, Kevin Bacon, Gary Sinise, and Ed Harris. While at a leadership class one year our Director at work included time for all of us watching the movie together. See you tomorrow for my Saturday blog post.
Anchors Aweigh,  
Helen
---
Attribution & Thank you to the following who I am referencing today
USPS Postal Bulletin 22543, Pictorial Postmarks Announcement,  4-9-20
History.com (link above)
Apollo 13 (1995) – Duct Tape and Cardboard Scene (8/11) | Movieclips
You may also enjoy AnchoredScraps Apollo 11th Launch 50th Anniversary Pictorial Cancellation July 16, 2019