The USA Philatelic 2020 Spring Volume 25 is available beginning today, April 16th. It is available free of charge including shipping (details are below). In addition, I'm including the link to the online PDF.
Next, you will notice on the cover of the USA Philatelic 2020 Spring is the image of Nella Larsen. It is one of the stamp designs from the new Voices for the Harlem Renaissance Stamps arriving on May 21st.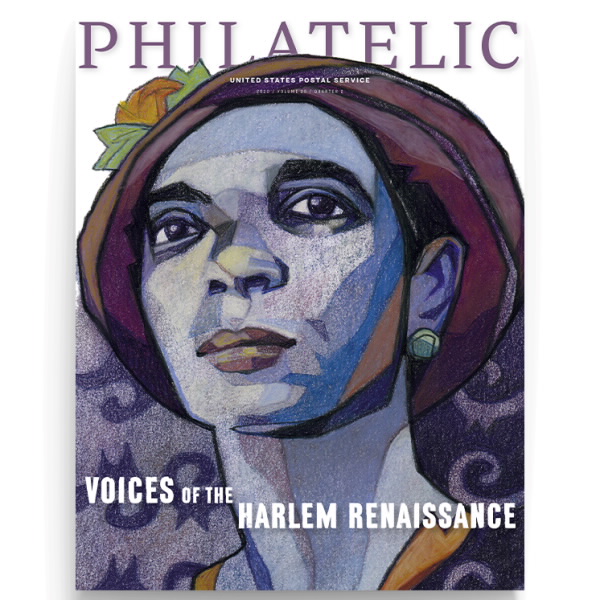 Voices of the Harlem Renaissance Stamps
While the Voices of the Harlem Renaissance stamps were to have its First Day of Issue Ceremony on May 21, the event itself has been canceled as of yesterday "due to social distancing guidance during the coronavirus pandemic."
The stamps will be available for purchase at usps.com/shopstamps on May 21. In the Press Release yesterday the USPS is still going to make available by mail first-day-of-issue-postmarks and first-day covers for processing.
"Requests for first-day-of-issue postmarks and first-day covers will be processed by:

USPS Stamp Fulfillment Services




8300 NE Underground Drive, Suite 300




Kansas City, MO 64144-9900″
It further goes on further to share: "A follow-up announcement for the stamps will be made prior to the release date." I've got a link to the Press Release below.
Furthermore, in the April 9 Stamp Announcement, it shares about the four designs in the pane of 20 stamps.
"This issuance celebrates one of the great artistic and literary movements in American history, the Harlem Renaissance of the 1920s, which firmly established African Americans as a vital force in literature and the arts. Twenty stamps showcase four stylized pastel portraits of these literary figures:

Alain Locke, writer, philosopher, educator, and arts advocate;

Nella Larsen, novelist;

Arturo Alfonso Schomburg, bibliophile and historian; and

Anne Spencer, poet.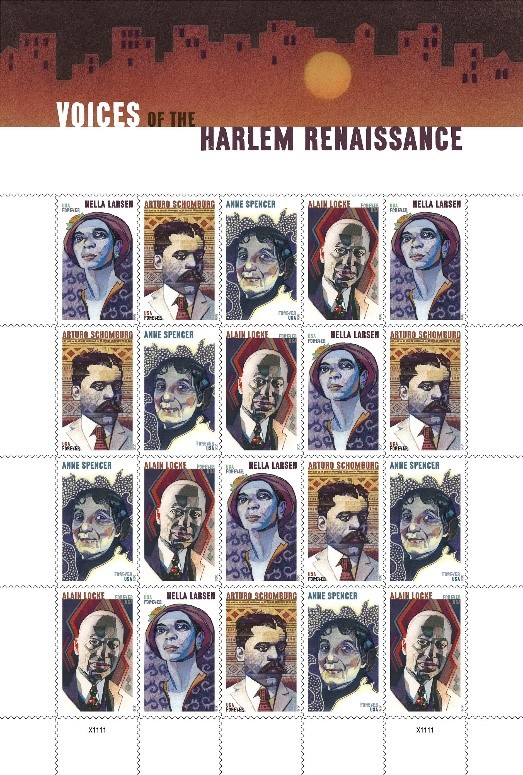 USA Philatelic 2020 Spring Available beginning today
It is especially wonderful ordering the catalog for free over at the USPS Postal Store. I was able to select it, add to my shopping cart, and check out, all for $0.00.
"Browse the latest USA Philatelic featuring stamps and philatelic products commemorating significant moments in our nation's history."
In addition, it is available for viewing online, it is available as a usa_philatelic_catalog.pdf. The Contents lists: New Issues, Forever Stamps, Holiday Stamps, Other Rates, Stamped Envelopes and Cards, Featured Products, and Beyond the Perf.
Lastly, I hope you will consider taking a few minutes to go ahead and order yourself one. The quality of the catalog is beautiful and it is so much fun seeing all of the stamps available so far with great articles. See you tomorrow for my Friday blog post.
Anchors Aweigh,  
Helen
---
Attribution & Thank you to the following who I am referencing today
USA Philatelic 2020 Spring at USPS.com
USPS National News April 15, 2020; USPS Cancels Dedication Ceremony for Voices of the Harlem Renaissance Stamps
Postal Bulletin 22543, 4-9-2020 Stamp Announcement 20-16: Voices of the Harlem Renaissance Stamps
In case you missed seeing earlier this week, you may enjoy AnchoredScraps American Garden Stamps 2020 Forever, April 13, 2020