It is a delight finding the Palmer Method Penmanship Business Writing Series of Self-Teaching Lessons from 1915.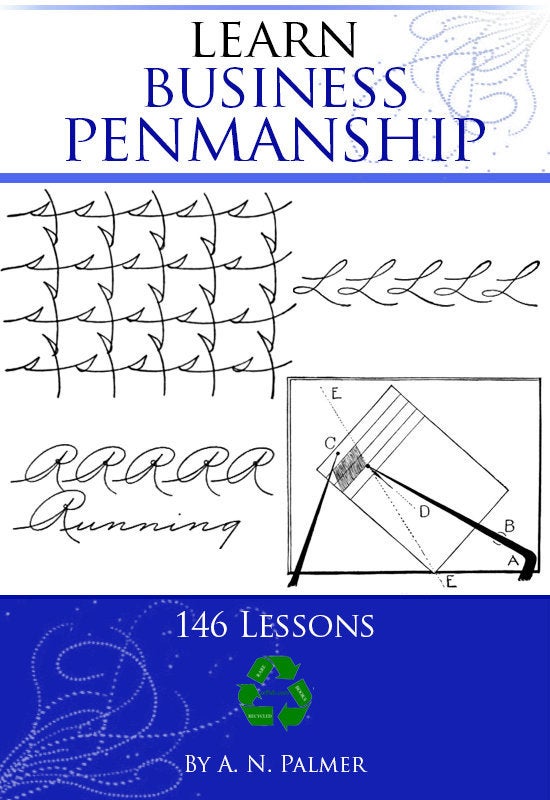 Recently I have been realizing I need to pay more attention to my cursive handwriting.  
HowToBooks on Etsy has taken the time to scan and make it available is great!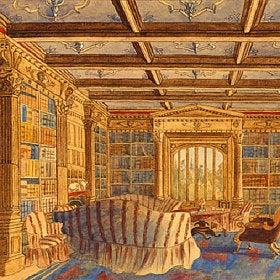 The downloadable Printable pdf contains 146 lessons and 97 pages. It sells for $3.99. The "scarce book is included in our special Rare Books Recycled Series." 
Furthermore, this was fascinating to read about why it is made available in their selection.
"In the interest of creating a more extensive selection of rare historical books, we have chosen to Digitize this title even though it may possibly have occasional imperfections such as missing and blurred pages, missing text, poor pictures, markings, dark backgrounds and other Digitizing issues beyond our control."

Palmer Method Penmanship Business Writing Contents
"CONTENTS.
LESSON 1 CORRECT POSITIONS FOR CLASS ROOM WRITING

LESSON 2 PHYSICAL TRAINING IN PENMANSHIP PRACTICE
Correct Posture, Relaxing Exercises, Movement Practice, and Pen holding, Taught in Pictures

LESSON 3 TIME REQUIRED TO LEARN
HAND, FINGER, AND PENHOLDER STUDIES

LESSON 4 COUNTING TO REGULATE MOTION
ABOUT SPEED

LESSON 5 ABOUT SLANT

LESSON 6 PREPARATORY MOTION
FORM BUIUDING

LESSONS 7 to 14

LESSON 15 MORE ABOUT COUNTING

LESSONS 16 to 28

LESSON 29 FOR STUDY AND COMPARISON

LESSONS 30 to 48

LESSON 49 THE REVERSE OVAL AND ITS APPLICATION

LESSONS 50 to 60

LESSON 61—BUSINESS FIGURES
AN OBJECT-LESSON, FOR STUDY
HOW TO PRACTICE

LESSONS 62 to 68

LESSON 69 MISCELLANEOUS FIGURES FOR STUDY AND PRACTICE

LESSON 70 SPECIAL POINTS TO OBSERVE

LESSONS 71 to 75

LESSON 76 TO RELIEVE MUSCULAR TENSION

LESSONS 77 to 90

LESSON 91 SOMETHING MORE ABOUT SIZE
CAPITAL AND WORD PRACTICE AS MOVEMENT DRILLS

LESSONS 92 to 146

DIPLOMA"
My thanks to HowToBooks for making this available as a printable. If you are new to using Etsy, the Buy it Now button checkout was very smooth. The download after purchasing was available within minutes. I'm already looking forward to spending some time going through these self-teaching lessons and improving my handwriting. See you tomorrow!
Anchors Aweigh,  
Helen
---
Palmer Method Penmanship Business Writing 1915 Printable Attribution & Thank you to the following who I am referencing today
HowToBooks Etsy, since 2011
You may also enjoy AnchoredScraps Cursive Handwriting, December 28, 2015