The Vintage-Style Postcards of National Parks Across America from 2018 is greeting us today; there are 24 in the set.
First, a shout out of recognition to Jimmy, Michele, and Nancy for successfully sleuthing! This was for the posed two questions in Saturday's blog post. 
Greetings from … Postcards of National Parks Across America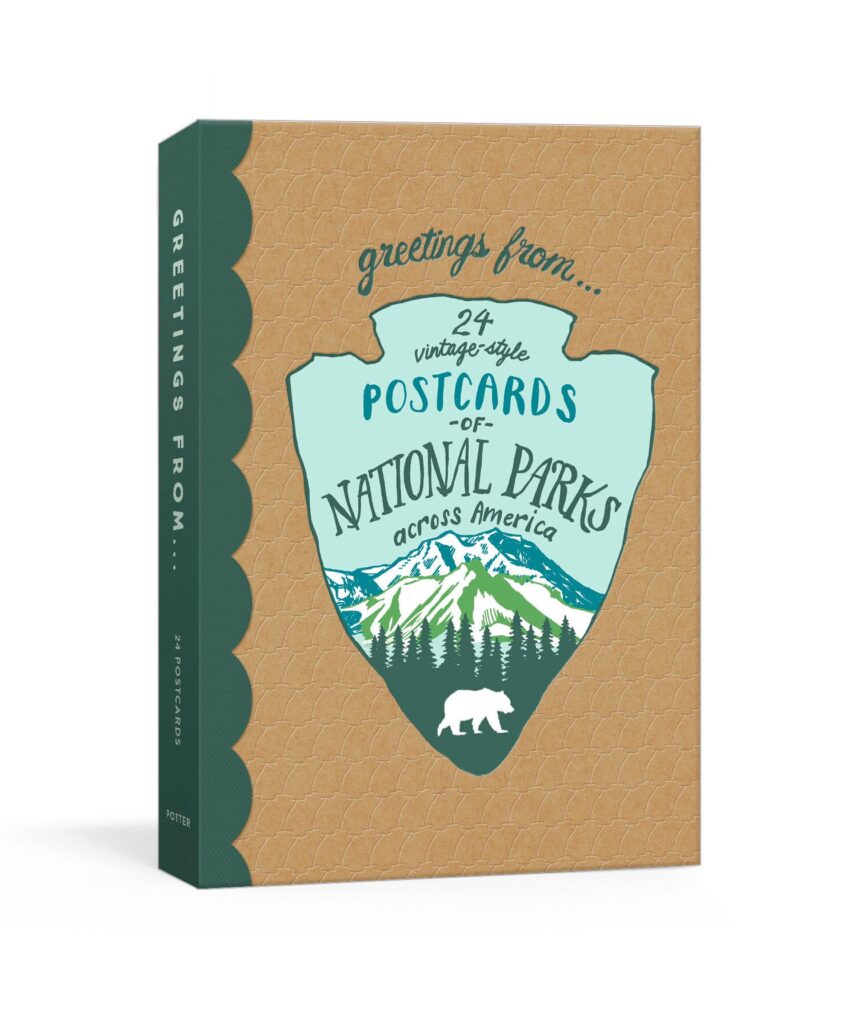 Now seems as good a time to be fondly thinking and to do some planning for a future trip to one (or more) of the National Parks.
"The perfect gift for hikers, campers, and nature lovers, this set of 24 postcards celebrates 12 of America's national parks and the heyday of road tripping."
In this image, we get to see all of the 12 designs (two of each in the packet) of the National Parks featured in the set.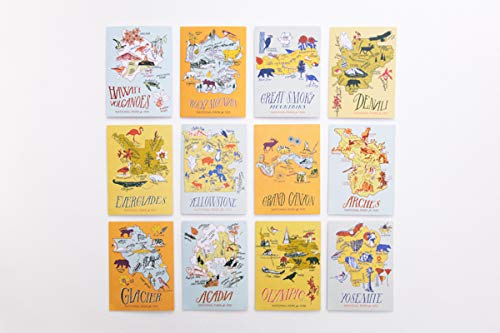 Parks include:
Acadia
Glacier
Yellowstone
Olympic
Hawaii Volcanoes
Grand Canyon
Yosemite
Denali
Arches
Rocky Mountains
Great Smoky Mountains
Everglades
The prices range in the $10 – $12 range for the set, i.e. over at Amazon.
In addition, I'm loving reading this description of Blackbird's Letterpress signature style.
"… Each card features a graphic map of a national park, dotted with landmarks, native plants, and commonly found animals, rendered in a way that evokes the iconic look of national park postcards of the past."
As far as letter writing pursuits and fun things to include, I enjoy having a special postcard to include within the envelope. They are fun for using as a bookmark. And/or even sent by itself in the outgoing mail. This set of postcards today is definitely calling my name.
Before closing, tomorrow, I'll be putting into the outgoing mail to our three winners their surprise goodie! Thank you again for participating.
Anchors Aweigh,  
Helen
---
Attribution & Thank you to the following who I am referencing today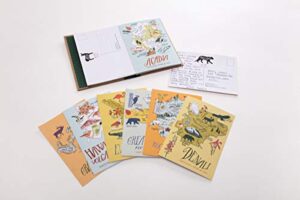 AnchoredScraps Wildlife of America Booklet 1981, April 18, 2020