The SprattsDesigns Bullet Journal Stencils are really unique and perfect for including with it being World Stationery Day 2020.  It is so creative in its design and one of many in the offering.  
World Stationery Week 2020 & National Stationery Day 2020
It is World Stationery Day, April 29th. I'm seeing back in 2017 it was also National Pretzel Day; however this year, that was earlier in the week on April 26th.
Also, this week has been National Stationery Week in Britain, April 20 through April 26, 2020.
"People of the world rejoice and wave your favourite pen in the air! National Stationery Week is the perfect time to celebrate your stationery pot, a colourful pencil case or your favourite pen.

We believe that #WritingMatters and that, no matter the time, place or idea; writing is the perfect pastime. Saying you haven't got a minute simply isn't true!"…
SprattsDesigns Bullet Journal Stencils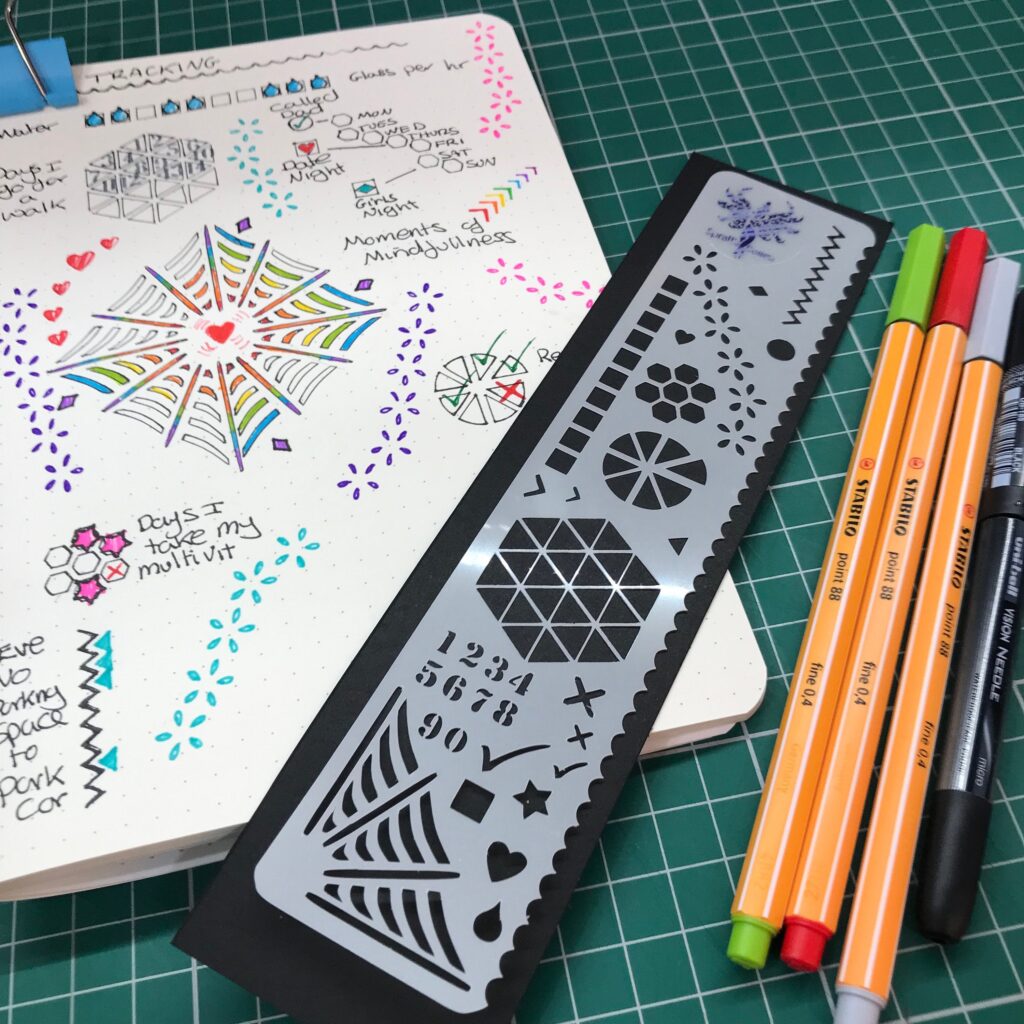 Over at Etsy, the Tracker Bullet Journal Stencil Bookmark by SprattsDesigns is the design I'm showing here. With pricing at $6.49 each, it looks great.
"The stencil is designed with Flourishes, Dividers, and many other shapes, with a range of Bullet Points that are sized to fit between standard 1cm ruled lines in notebooks."
There are so many unique features that have gone into the design, which I really enjoyed reading all about it in its description at Etsy.

SprattDesigns has been on Etsy since 2014, specializing in "Stationery & Garden Gifts. Hunt the Unique & Unusual." 
What I'm thinking is I should probably consider some of the
Bullet Journal Stencils
, given it is shipping from the U.K.  It does say to allow some extra time for shipping given the pandemic.
Her "little shop of handmade creations" is charming and I hope you'll enjoy looking around. 
Happy World Stationery Day 2020! Join me tomorrow for my monthly blog recap we will be doing for April 2020.
Anchors Aweigh,  
Helen
---
Attribution & Thank you to the following who I am referencing today
World Stationery Day 2020
SprattsDesigns Bullet Journal Stencils
You may also enjoy AnchoredScraps World Stationery Day, National Pretzel Day, and Pretzel Stationery, April 26, 2017