The Puppies Waiting For Mail Rubber Stamp is a great gift-giving idea for upcoming Father's Day weekend, on next Sunday. In addition, we have some fun with a look back at a Johnny Carson's Tonight Show with Singing Dog Contest!
Puppies Waiting For Mail Rubber Stamp
What I especially am enjoying is seeing the view of it from the two puppies' perspective. It looks like a great rubber stamp design for use with letter writing.
The Etsy Rubberhedgehog Shop has a series of various dog and puppy rubber stamps including featuring dachshund stamp. Its image size is approximately: 1 1/2″ x 2″
It is $10 for the item and showing $5 for shipping.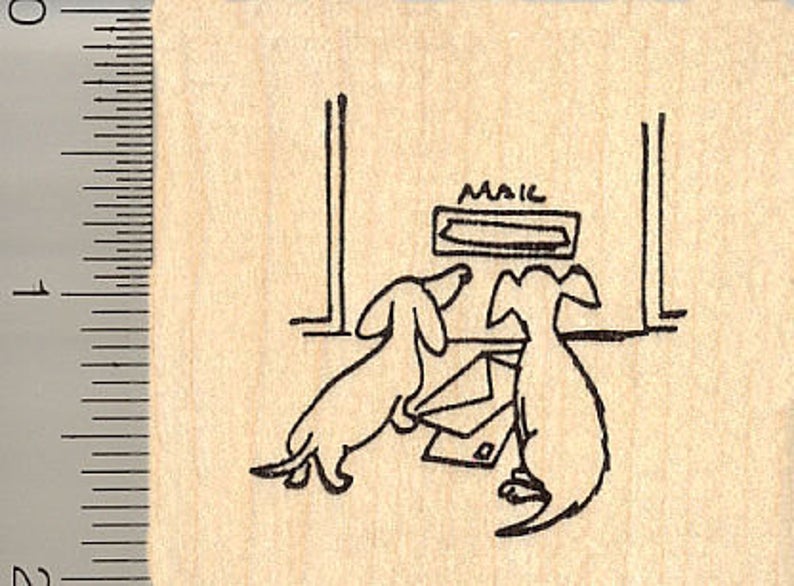 "This is a deeply etched, finely detailed rubber stamp mounted on high quality white maple wood block … All of our stamps are new stamps and ship directly from our workshop. Ruler may be shown to … stamp(s) and is not included in the auction… and are manufactured by RubberHedgehog Rubber Stamps in Ohio, USA with the highest quality materials and workmanship. Ink Pad Not Included…"
Furthermore, I'm including this link to the rubberhedgehog.com website listing for it too.
Before closing, no posting about Puppies Waiting For Mail Rubber Stamp is complete without including this video. It is Singing Dog Contest on Johnny Carson's Tonight Show, 1987.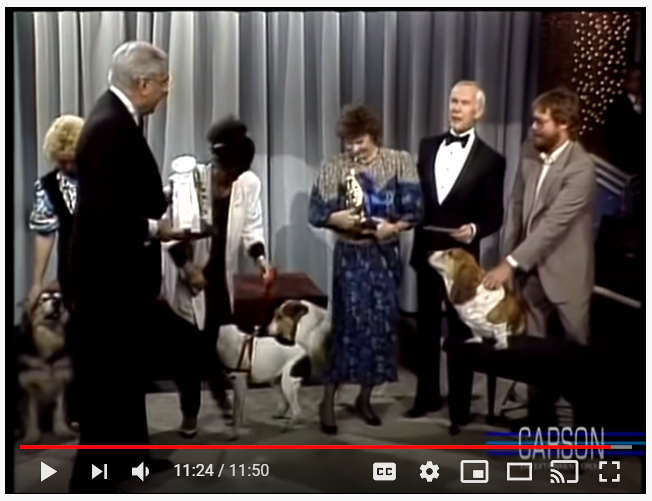 As a reminder, Father's Day 2020 is one weekend away, on next Sunday. See you tomorrow….
Anchors Aweigh,  
Helen 
P.S. Today is AnchoredScraps daily blog post #1934! Continuing the trek to #2000 milestone on August 17, 2020.
Attribution & Thank you to the following referencing today
Rubberhedgehog etsy Shop rubber stamp showing today
RubberHedgehog.com Item Number: 10021
Johnny Carson Tonight Show YouTube video Singing Dog Contest, 1987
AnchoredScraps Route 66 PostmarkArt & June 2017 AnchoredScraps Daily Blog Recap, June 20, 2017