First, the Zip Code Day 60520 Pictorial Postmark is for Hinckley, IL. Today may be feeling like Deja Vu with the theme of our post! Secondly, yesterday we were looking at another Date Meets Zip Pictorial Postmark.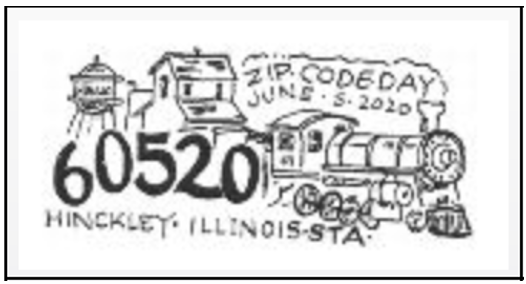 The Hinckley Historical Society is commemorating Zip Code Day 60520, where today's date is the same as the zip code.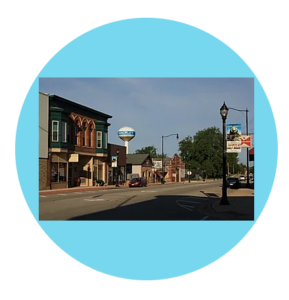 Over at the Hinckley Business Association, they share about Village History; I'm including this partial excerpt.
"The Village of Hinckley has a rich and proud history. Dating back to the 1830s, prior to becoming settled, Mr. Hollenbeck (who lived near Ottawa, IL) was journeying through this territory. He found a fine grove of trees west of the present Village of Hinckley, and named the grove after the squaws who were tending camp there. … Hinckley was founded in the 1870s by Francis Hinckley, President of the Chicago and Iowa Railroad. The rail line was placed one-half mile east of the Village of Squaw Grove and the town was renamed Hinckley…"
Zip Code Day 60520 Pictorial Postmark
This is the address for requesting the Zip Code Day 60520 Pictorial Postmark
June 5, 2020

Hinckley Historical Society

Hinckley, IL Station

Postmaster

557 East Lincoln Avenue

Hinckley, IL 60520-9998
Furthermore, for full details on the requesting process, you'll want to visit the current USPS Postal Bulletin 22547, 6-4-2020. As a reminder, requests must be postmarked within 30 days from the date showing on the requested pictorial postmark.
Join me tomorrow for my Saturday blog post. Until then…
Anchors Aweigh,  
Helen 
---
Attribution & Thank you to the following referencing today
AnchoredScraps Date Meets Zip 60420 Pictorial Postmark, June 4, 2020