Among the BlueMountain July 4th ecards it includes their Have A Blast Interactive one.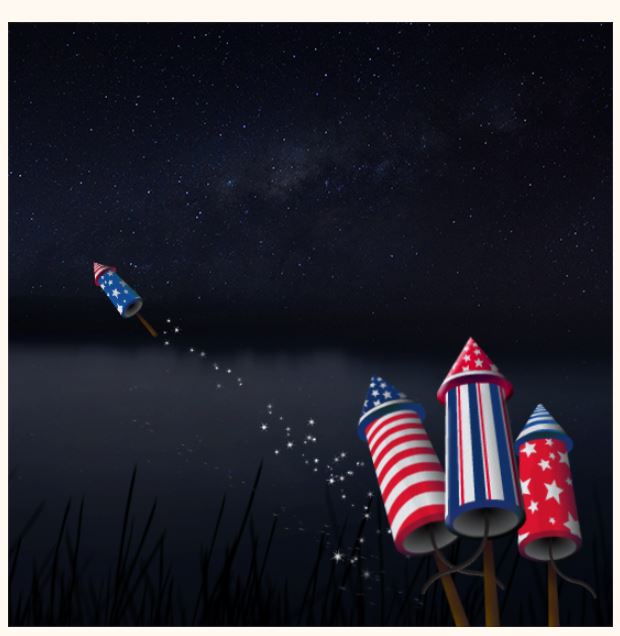 Getting to see vitual fireworks to the Star Spangled Banner playing as you tap each of the four rockets is fun.
BlueMountain July 4th ecards
Over at BlueMountain.com there is a free 7-day trial available for first time members. Also one of the nice things is being able to schedule ahead ecards for sending.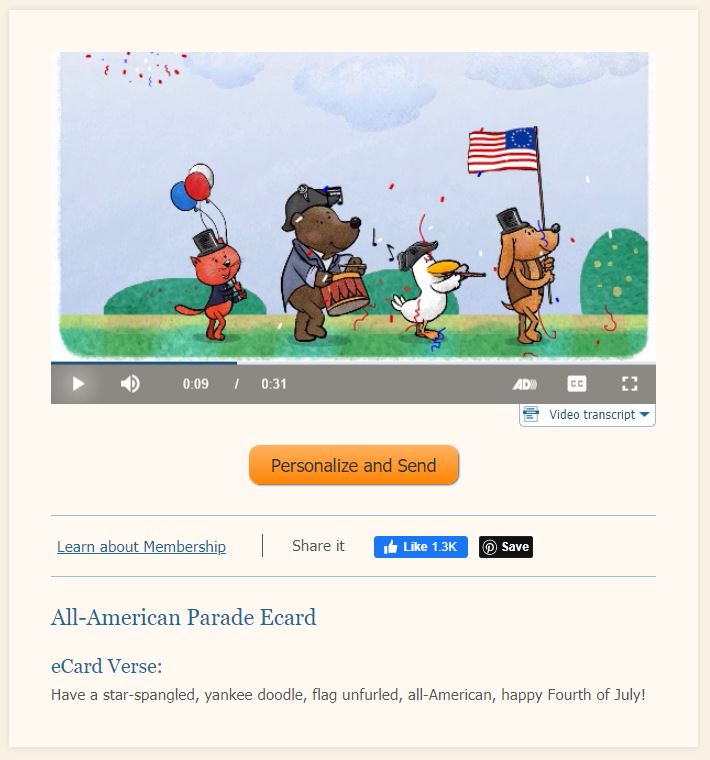 Furthermore, there are 7 new July 4th ecards this year bringing the toal to 31 ecards. In addition, there are Printable 4th of July Cards available for downloading.
Before closing, I'm including this link to my post four years ago on this day: July 4th Greeting eCards Printables, July 3, 2016. 
Wishing you a Happy July 4th – see you tomorrow!
 Anchors Aweigh,  
Helen 
P.S. Today is daily blog post #1955, we continue our trek to milestone #2000 on August 17, 2020!
---
Attribution & Thank you to the following who are referenced today