Discovering "A Passion for Sea Glass" 2008 book is perfect timing when thinking of July, sand, and sea glass! Among my letter writing items I love to dabble with is to look for fountain pen inks to go with the color sea glass theme.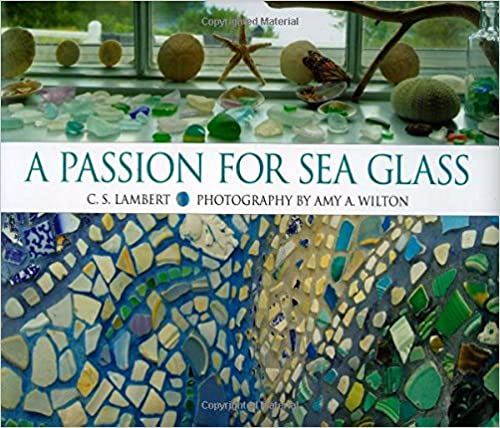 Over on eBay there is a Buy It Now flawless condition of the hardcover available for $22.95.
"A gorgeous book with outstanding photography!
Demonstrates all the numerous ways you can collect,
display, decorate and create artwork using sea glass.
Highlights various pieces of sea glass jewelry!
Includes examples of vintage mariners art creations using sea glass.
Helps identify the various types of glass & origins."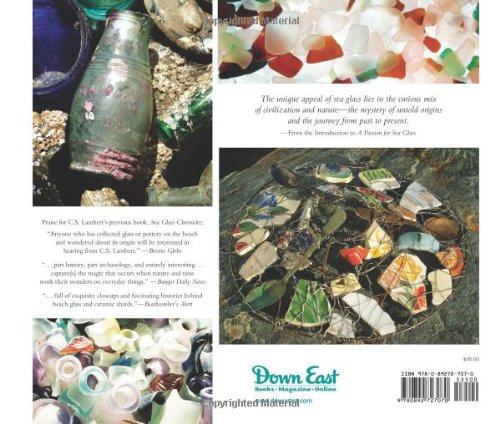 One of the nice things with the internet options available at Amazon listing is seeing, "A Passion for Sea Glass" with a "Look Inside" for looking inside some of the pages right now.  The listing price is at $27.99 for hardcover, and $17.82 for Kindle.
Furthermore, while we may find ourselves as we go into July 4th weekend not traveling to our normal destinations, perhaps getting to browse some of the beautiful photos in the preview will be of virtual cheer.
Before closing, I'm seeing it was almost two years ago (to the day) that we were looking at another one of Carole Lambert's books, Discovering Sea Glass Hunters Handbook (June 3, 2018).
See you tomorrow for my Friday blog post.
 Anchors Aweigh,  
Helen 
P.S. Today is daily blog post #1954, we are en route to #2000 August 17, 2020!
---
Attribution & Thank you to the following who are referenced today
A Passion for Sea Glass by C. S. Lambert, Amazon
eBay Buy It Now Listing by thecoraltree
AnchoredScraps