Enjoying the quiet of the early morning and Saturday July Letters.
There is time to write one (or more) this morning and get them out into the mail today!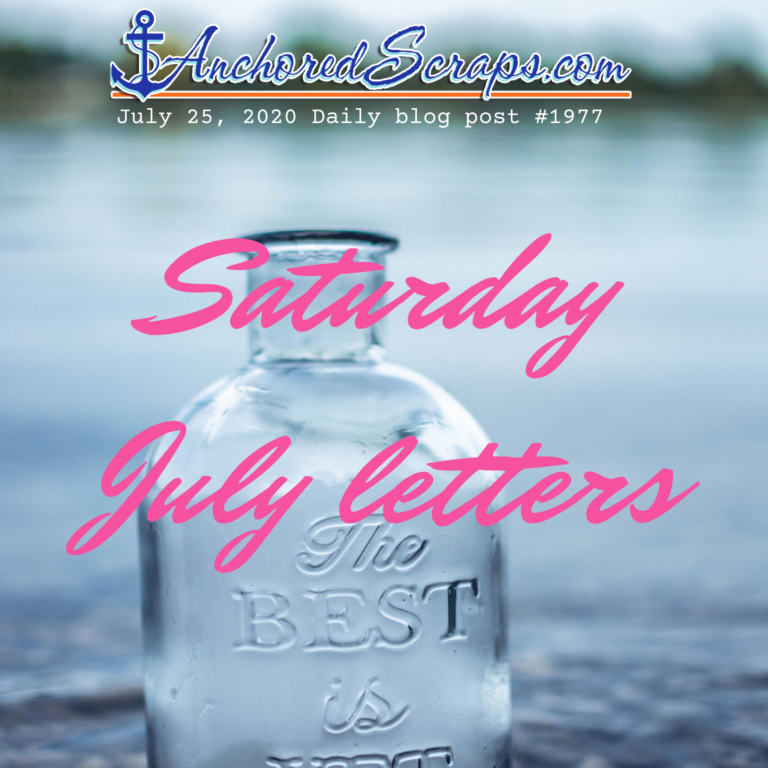 How has your week been with it now being Saturday? Are you enjoying the two-week letter writing challenge with a daily prompt? I am really enjoying hearing from several of our email blog subscribers who are enjoying them.
Thank you to Patti for sending me two of the printables this week, both notes arrived yesterday!  I am loving that she downloads the PDFs each day onto her smartphone, and THEN prints direct from it to her printer. She keeps her printer loaded with 4 x 6 photo paper. 
Whereas I'm printing on full size paper, the great thing is each of us can be printing to the size paper we are wanting to use. 
Saturday July Letters Printable
The letter writing prompt today is Saturday July Letters with its own Printable I've created and including here. 
With it being Summer, it has me thinking, just like our wardrobe changes for the weather, perhaps it means we can write less than would be in the midst of winter when all bundled up with the cold.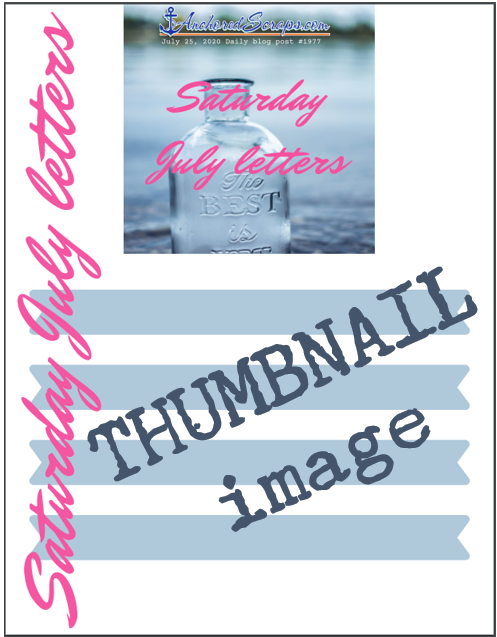 If your Saturday includes mowing the lawn and/or any gardening, here's to staying cool(er).  With our yard facing the afternoon sun, I'm finding it much better to water the plants earlier in the day, preferably morning.
Thank you for joining me today. See you tomorrow!
Anchors Aweigh,  
Helen
Addendum hlr 07-28-2020 PDF printable button updated