It is Friday morning, and I'm seeing five to choose from when PreOrdering New 1000 Piece Puzzles. I'm sharing about them thanks to the new Tea Time Magazine newsletter which arrived in my email inbox this week.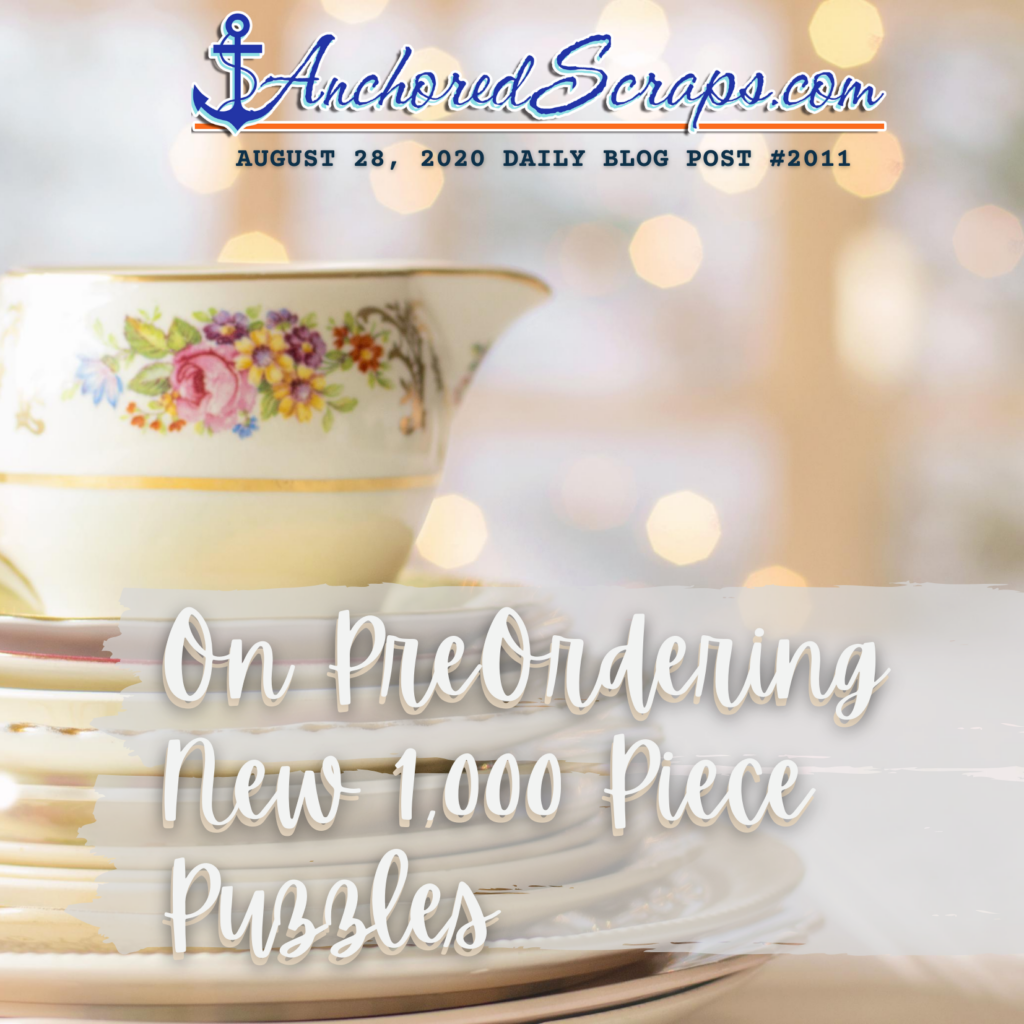 On PreOrdering New 1000 Piece Puzzles
We have previously covered Tea Time Magazine when we were looking at their Tea Time Note Cards Bundles, December 29, 2019.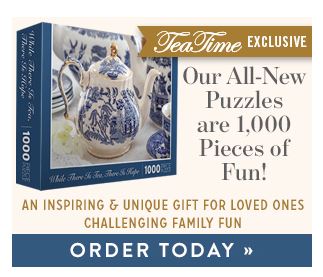 In that post, I was noting they are available for ordering online at the HoffmanMediaStore.com. 
Fast Forward to today, and in their latest Tea Time magazine newsletter, it includes them sharing being able to pre-order their exclusive 1,000 piece puzzle; it has this sentiment across the cover of the puzzle box, "While There Is Tea, there Is Hope".   
Furthermore, when looking through it, there are five different exclusive 1,000 piece puzzles being offered for pre-ordering with shipment in early September is how it reads from five different magazines.  The finished size I'm seeing is 20" x 28″.
"Choose one or more of your favorites and get ready for hours of fun and entertainment!

Clickable image linking to Hoffman Media Store

Legacy of Stitches –Create heirloom treasures with Classic Sewing
Fireside Warmth –Come home to stylish comfort with The Cottage Journal
Bouquet of Love –Arrange something lovely with Southern Lady
Cherished China –Find inspiration for gracious living with Victoria
While There Is Tea There Is Hope –Savor the tradition of afternoon tea with TeaTime".
Over the past several months we have included looking at 1000 piece puzzles, and these look like they would be great presents for the upcoming holidays ahead.
Before closing, my sincere thanks to you for continuing to send in more photos of the Genuine Souvenir snail mail mailing list postcards still arriving. In my blog tomorrow I'll be sharing the latest photos, and so far the dogs have it, for being included in the photos! 
 Anchors Aweigh,  
Helen 
Attribution & Thank you to the following I'm referencing today
Tea Time Magazine, HoffmanMediaStore