We have a very full blog post here and its a first for us, two surveys for us.  Subsequently to posting my Wednesday blog post, I posted an Addendum and shared about the technical maze of issues encountered with its planned survey and so would be having two surveys today!   Before beginning, a week from today is Easter!!
If you are new to my blog, a few weeks ago we kicked off the month of March with Getting to know you March 2021 Focus. While we were able to get our first survey done, there was the unexpected change of plans this month, pausing for two Memorial services attending locally. In order to finish our March focus on time, we have two surveys today. Thank you in advance for participating!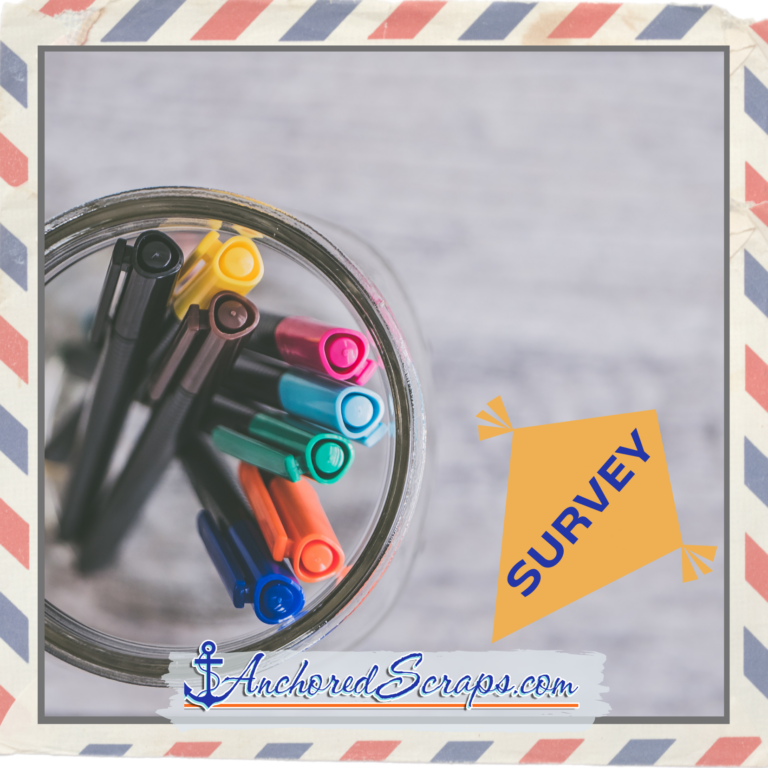 Survey - Focus on letter writing tools: Fountain Pens, Pencils, Laptops, & Typewriters
Next, and this is really going to be fun reading your answers – about our postage stamps and let's face it – our different stashes of letter writing items!
Thank you for joining me today on this Palm Sunday.   See you back here on Wednesday with the survey results for both as we close out the month of March!  

Anchors Aweigh,
Helen
AnchoredScraps #2076