National Handwriting Day 2017

We are kicking off the new week with today being National Handwriting Day 2017, celebrating its 40th Anniversary. Included in today's blog post are two sites I saw already offering promotions for today, Federalist Pens and Paper, and TombowUSA.
From my blog post last year, National Handwriting Day 2016,  "…the unofficial holiday was established in 1977 by the Writing Instrument Manufacturers Association.   The day January 23 was chosen because of it being John Hancock's birthday and because he was the first person to sign the Declaration of Independence."
From PR Newswire: Honoring the 40th Anniversary of National Handwriting Day January 23rd" includes these suggestions for taking advantage of the day
"… by using a pen or a pencil to rekindle that creative feeling in one of the following ways:"
Write a note. A quick handwritten note can make huge impact on someone's day, from a note in your child's lunchbox to a love note to a sweetheart.
Compose a letter.  The days of writing a letter on paper and sending it in the mail are not gone, reach out to someone you haven't communicated with in a while by writing them a letter.
Pen a poem. Not everyone is Shakespeare, but poetry is a great way to bring out your innermost thoughts about something you are passionate about.
Jot in your journal. Writing down your deepest thoughts in a private journal can help work through things with which you may be struggling.
Sign your name.  Channel your inner John Hancock and practice your signature, there is still a place today to sign on the dotted line."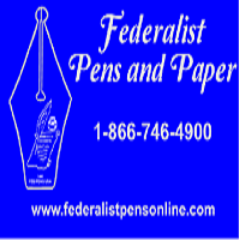 There are several sites with promotions in celebration of National Handwriting Day including Federalist Pens and Paper, and Tombowusa.com (image of ad offering 25% off on select writing products included).  From The Federalist Pens tweet:  "#NationalHandwritingDay US customers enjoy FREE US Shipping on Monday 1/23/17 @FederalistPens on all orders of $10 or more! ($99 waved)!"
Wishing you a Happy National Handwriting Day 2017!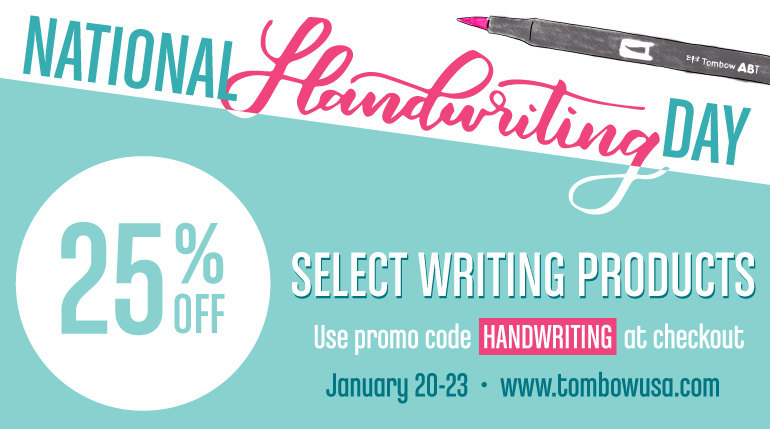 Anchors Aweigh,  
 Helen  
---
National Handwriting Day 2017 Attribution & Thank you to the following who are referenced today
Excerpt – PR Newswire 
Honoring the 40th Anniversary of National Handwriting Day January 23rd"