After Christmas Stationery Sales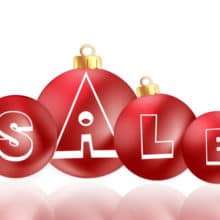 It is fun to see several After Christmas Stationery Sales online that we can leverage for next year! Sites include Papyrus, Dayspring, and Current.
My previous posts on this day have been on Planning now for next year – Christmas Stationery and Prioritizing Writing Thank You Notes.
After Christmas Stationery Sales
Over at Papyrus they are having their half-yearly sale online, it is while supplies last. One of the prettiest Christmas cards arriving in my mailbox for the entire month of December is the one today from Papyrus a dear pen pal sent.
At Dayspring items are at up to 60% off all Christmas with their Annual After Christmas sale. I'm including in the view below their video "We Have a Story" about their inspirational cards from November 2017, "Rediscover the meaningful gift of a handwritten Christmas card".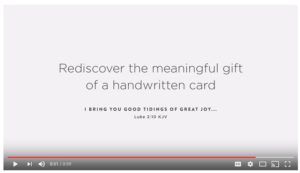 And over at Current we can save up to 75% off at their After-Christmas Sale. Included in the items at Current are some of their personalized return address stickers with a Christmas theme.
Why not go ahead now while still receiving more Christmas cards in the mail and prepare for next year? Probably sometime in the next week will be packing up everything, how nice it is to have everything already ordered and here for NEXT year! It is something to consider with so many After Christmas Stationery Sales underway!

Anchors Aweigh,  
Helen
---
Attribution & Thank you to the following who are referenced today
Image Christmas Ornament Sale, ID 45838555 Alena2909 | Dreamstime
Papyrus, image, and link
Dayspring, Video image of snapshot and link: We Have a Story | DaySpring
Current, link and image
AnchoredScraps Planning now for next year – Christmas Stationery 12-26-2015; Prioritizing Writing Thank You Notes 12-26-2016