Upcoming WordCamp Wilmington 2018 is two weeks away!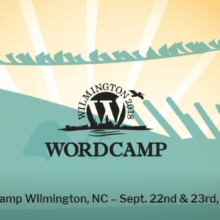 The upcoming WordCamp Wilmington 2018 is two weeks away! It is our Third Annual event. The dates for WordCamp Wilmington, NC is September 22nd & 23rd, 2018.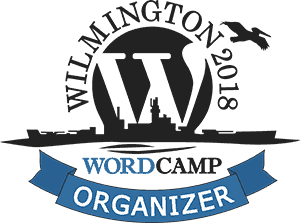 With today being daily blog post #1,290 the timing is perfect to promote the upcoming WordCamp Wilmington 2018.
First, it is a delight to be a returning Organizer. Second, one of the areas of focus I am responsible for is our SWAG, think goodies. In addition, our navy tee-shirts for this year are fantastic and I'm looking forward to their debut at the event!
Upcoming WordCamp Wilmington 2018
If you have an interest in blogging the event is a wonderful way of introducing you to the basics.
Furthermore, there are four tracks: Beginners, Business/Marketing, Designers/Power Users, and Developers.
In parallel to writing my daily blog post here with my normal AnchoredScraps letter writing topics; I'll be blogging at WordCamp Wilmington 2018 site about our amazing Sponsors and the upcoming event.
There are a limited number of $10-off each ticket coupons currently. Use code: 2018LEARNWORDPRESS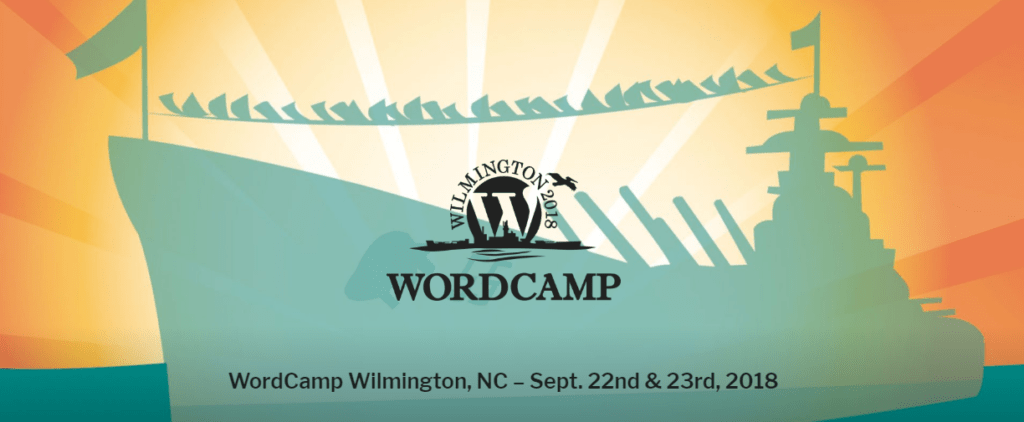 In conclusion, if you looking for an excuse to visit coastal North Carolina and have the benefit of attending a wonderful WordCamp please consider joining us.
If you are new to my blog this year, here's a link to my post last year: AnchoredScraps WordCamp Wilmington 2017 Postcards (9-22-2017).  And from 2016, my post on WordCamp Speaking (12-16-2016).
Tomorrow we begin the countdown of the remaining ten posts to milestone #1300 daily blog posts here at AnchoredScraps.

 Anchors Aweigh,  
Helen 
---
Attribution & Thank you to the following who are referenced today
Upcoming WordCamp Wilmington 2018, image
AnchoredScraps blog posts listing above