It is amazing reading about the USPS Operation Santa 2019 on their website. In looking at some of the letters, I'm seeing Nintendo switch, blue tooth hoverboards, Xbox One among the popular items.
If you have ever wanted a snippet view into reading letters to Santa, the USPSOperationSanta.com site has the letters scanned in and you are able to see the hand printing, scribbling, and first names signed with requests. Not to get ahead of the process, the deadline for shipping the gift and postage to a participating post office is by December 21.
First, we are beginning with the landing page for USPS Operation Santa 2019.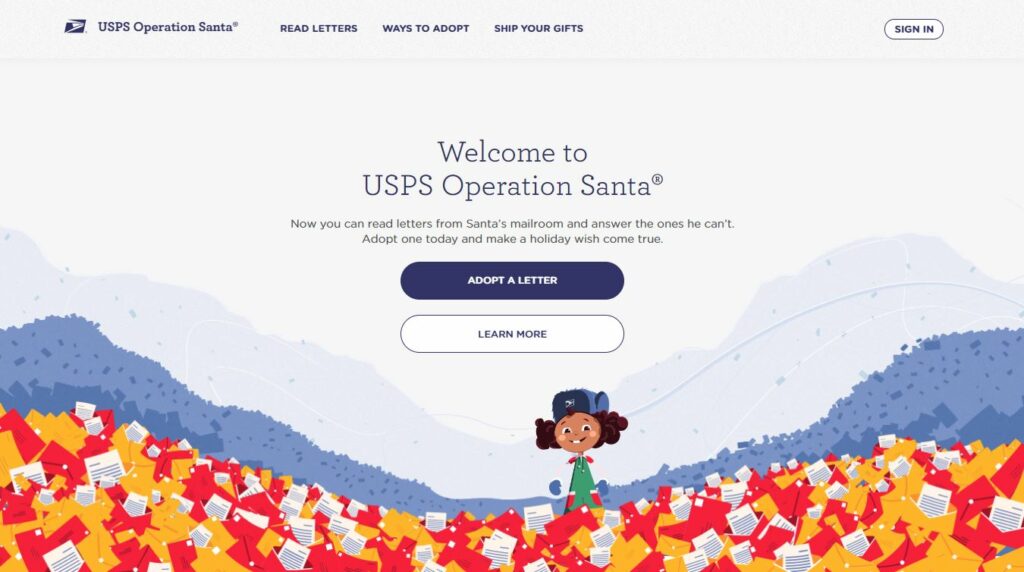 Next, when scrolling down it shows "Make Someone's Holiday in Four Steps"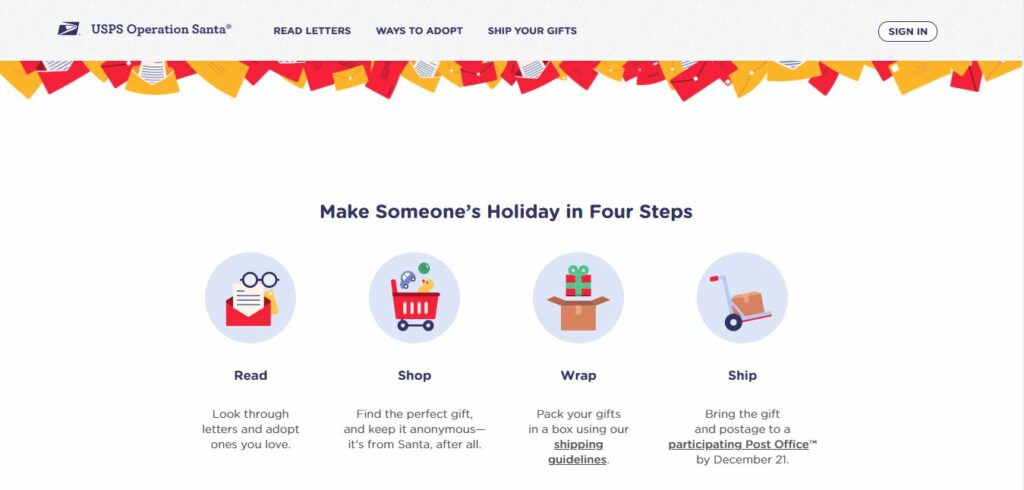 Then it continues through more items ending with Santa Needs You and "Adopt A Letter" button.
USPS Operation Santa 2019

Furthermore, I'm including this from USPS Operation Santa Open for Individuals and Organizations to Adopt a Letter and Send Gifts in Santa's Place, USPS News Nov. 20, 2019:
"USPS Operation Santa® program was established by the Postal Service 107 years ago to help families and children in need at the holidays. The mission is to provide a channel where people can help children and families have a magical holiday when they otherwise might not…

… It's important to note that even though the letters are adopted online, the adopter MUST go to a Post Office that offers "Label Broker" as an on-site service to send the gift…"
I was very happy to see so many of my local post offices participating.
In closing, I'm hoping you will consider participating in it. See you tomorrow for my Thursday blog post.
Anchors Aweigh, 
Helen
---
Attribution & Thank you to the following I'm referencing today
USPS Operation Santa 2019
You may also enjoy AnchoredScraps