Happy Easter 2020! So many wonderful things today. First, a reminder of the Andrea Bocelli Easter Sunday Live Music for Hope April 12 today on YouTube! Thanks again to Vicki.   And if you are looking for a wonderful movie to watch, over on Netflix is The Two Popes.
We are beginning with the two-minute movie trailer. My thanks to Ellen for sharing with me about the film.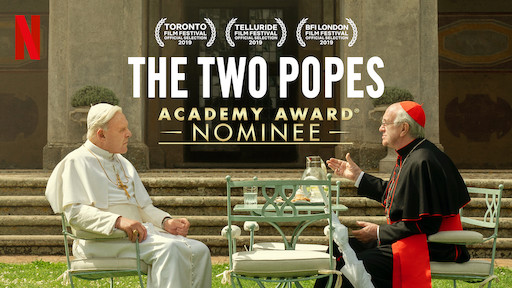 The Two Popes
It premiered on November 27, 2019. The writing is excellent. Netflix link.
"At a key turning point for the Catholic Church, Pope Benedict XVI forms a surprising friendship with the future Pope Francis. Inspired by true events. Starring: Anthony Hopkins, Jonathan Pryce, Juan Minujín'".
Netflix offers a free 30 day trial for viewing, in case you do not already have a membership.
AnchoredScraps Previous Easter Greetings Blog Posts Since 2015
Before wrapping up today, if you are new or wanting to go back and enjoy reading again, here is a summary listing for my previous Easter posts.
Here's to a joyous day ahead. Happy Easter 2020!
Attribution & Thank you to the following I'm referencing today
Netflix film The Two Popes
AnchoredScraps Good Friday 2020 & Upcoming Andrea Bocelli Easter Sunday Live Music for Hope April 12