Our focus is on writing long letters, literally, for our blog focus today.  We are wrapping up the month of February with a long overdue topic!  Of course, this also brings to mind if you have an old box of dot matrix printer paper, you remember those continuous pin-feed paper for personal computers for Dot Matrix Printers!  
In my photo I'm showing the Art Station Table Top paper. The roll is 75 feet long!  This means we can literally roll off as much as we want and then customize the size for the envelope! While I found mine at the local Five Below store, in this blog post I'm including some links to online finds for paper rolls that look great!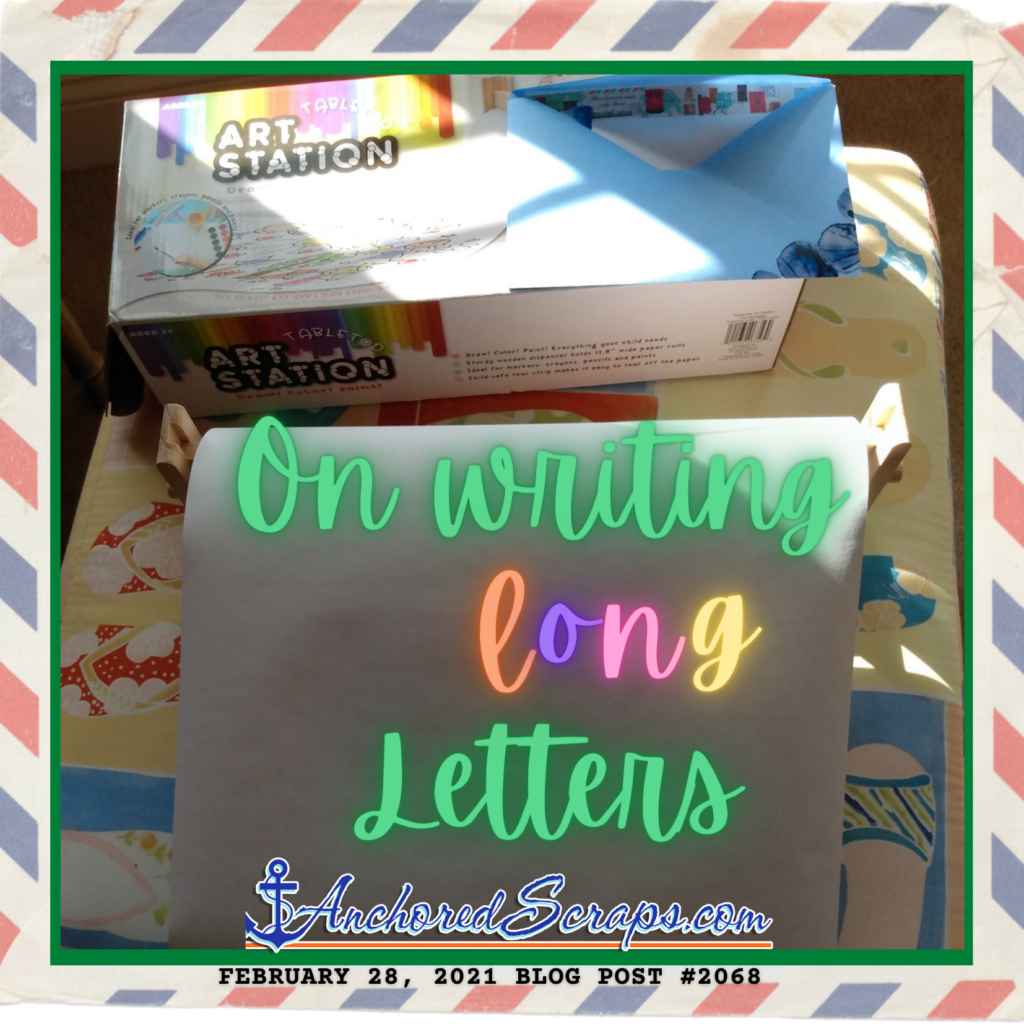 On writing long letters, literally!
The paper rolls I'm finding come in a 12″ width, a 15″ width, and even a 18″ width.  There are different lengths, the main one being 75 feet. The 15″ width looks especially appealing. The reason is getting more than one letter out of each width (for example two 5X7 size envelopes).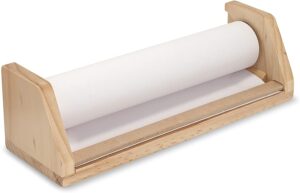 First there is the Melissa & Doug Tabletop Paper Roll Dispenser, and it is for 12″ easel paper rolls. It is showing less than $12 for the dispenser and paper.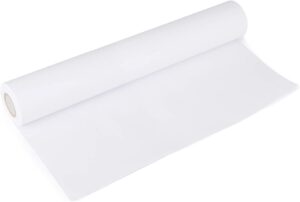 In addition there is the Hape Art Paper Roll Replacement for Kid's Art Easel Paper– 15″X 787″ , Royal Blue or less than $10. In this case I'm not really looking for the dispenser, so getting just the refill is fine with me.
Are you already looking around your garage thinking maybe you have an old roll of this type of paper laying around?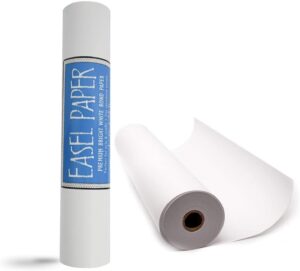 And lastly, I really like the looks of the White Art Easel Paper Roll (15 Inch by 75 Feet).

For having that look-back to the old computer paper, I came across the "Sparco Feed Paper, Continuous, Plain, 1-Part, 9.5 x 11 Inches, with perforations 1000/Count, WE – SPR02184", for right at $25.00 price point.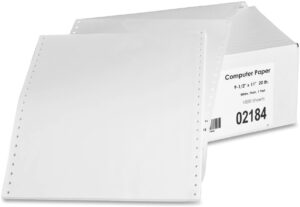 All four of these links are over at Amazon.
Closing thoughts
By the way, one of the things I'm already figuring out from having put together two of these long letters today -is to create a template (cardboard for example) of the envelope size, and that way can accordion fold the paper to the right depth, and avoid re-folding it to fit!  And who knows, perhaps you'll find an old box of the printer paper still around – and now have a use for it!
Tomorrow kicks off the new month of March and I'll see you back here on Wednesday! In the meantime, have fun writing those long letters we have been meaning to do for a while now!   
Anchors Aweigh,  
Helen
AnchoredScraps #2068 On writing long letters, literally!
Attribution as listed and referencing above
You may also enjoy AnchoredScraps Whimsical Wednesday Timer Letters and Printable, July 22, 2020