Celebrating AnchoredScraps 1700 Daily Blog Posts Milestone today finds grateful and the milestone cachet having a nod to the seasonal colors; Halloween is nine days away and I'm hoping you enjoy the spirit of whimsy with the black and orange in the numbering (image is below).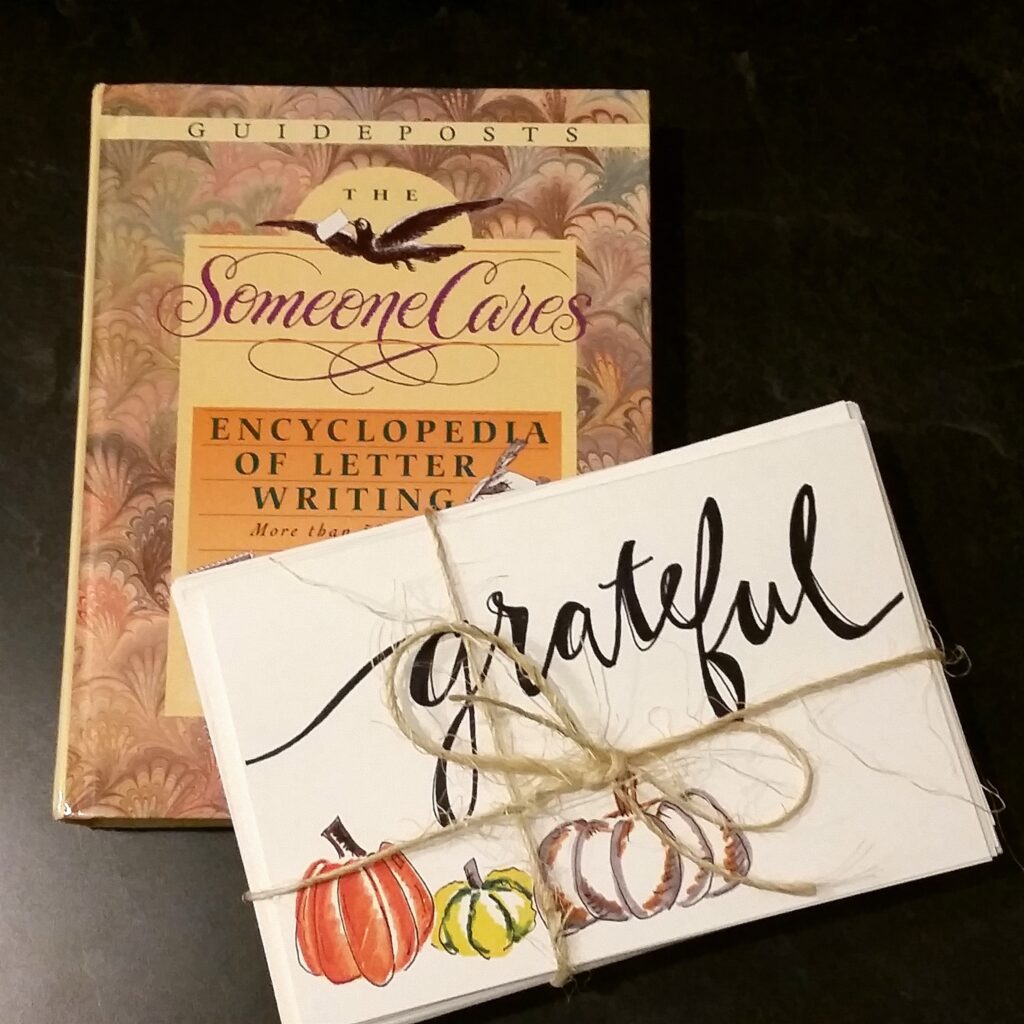 Receiving two recent orders of items I have blogged about is perfect timing.  It was important to me to take the time to get a photo of them which I'm including here.
Back in my September 2019 Recap, I was sharing about ordering the Grateful Fall Cards. They are absolutely gorgeous and perfectly reflecting how I am feeling about having the privilege of blogging here daily for now 1700 consecutive days celebrating letter writing.
In addition, the book, The Someone Cares Encyclopedia of Letter Writing by Guideposts, looks fantastic when going through its pages and one if you are into letter writing you, may want to consider getting (especially since so affordable on the used market).
A future blog post will include my recently becoming a member of the American Topical Association. On an aside it looks wonderful with stamp collecting.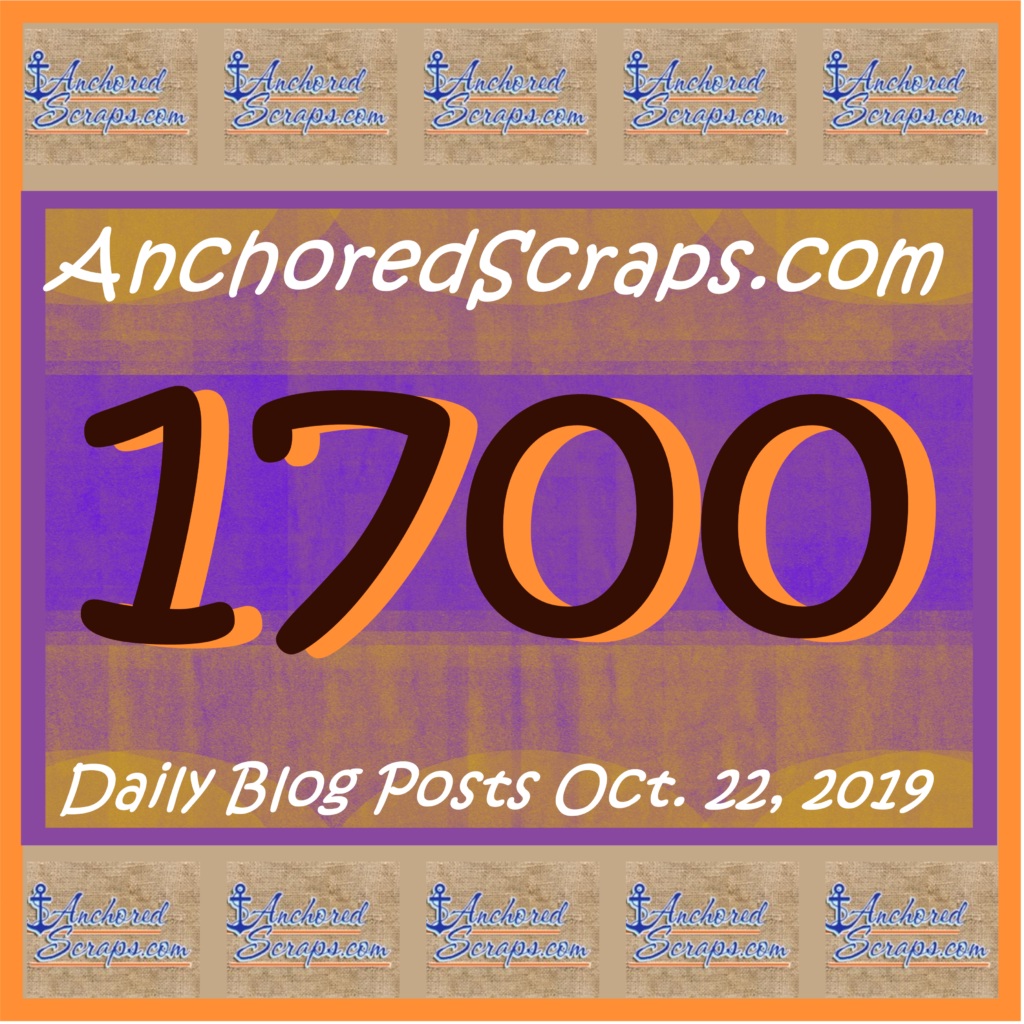 2019 AnchoredScraps Milestone Summary 
Here are the 2019 Milestone posts since launching AnchoredScraps.com. and you can see all of them viewable at this Milestones link.
Tomorrow we begin the trek to AnchoredScraps Daily Blog Post #1750 on December 11th, and February 26, 2020, will be the 5th Year Anniversary.  My planning anticipates debuting the new layout here prior to the year-end! In case you are wondering, in looking ahead – August 17, 2020, will be #2000!
I'm closing with my quote I like to include, as it truly amazes me the cumulative impact of each day adding up over the long run, the incremental impact of DAILY. Thank YOU again for continuing to be on this daily blog journey with me.
"Any Tendency for procrastination must be contained within 24 hours each day…because the timestamp is going to occur regardless." – Helen Rittersporn, AnchoredScraps.com

Anchors Aweigh,  
Helen
---
Attribution & Thank you to the following I'm referencing today
AnchoredScraps – Blogging daily encouraging letter writing since February 26, 2015 by Helen Rittersporn
Today's blog post is being added to the category of AnchoredScraps Milestone Blogposts. The image above references from AnchoredScraps September 2019 Letter Writing Blog Recap & Grateful Fall Cards, The Someone Cares Encyclopedia of Letter Writing (10-15-2019)