On this Tuesday morning, September Snail Mail Sentiments on World Letter Writing Day 2020. 
Before beginning, a shout out of sincere Thanks to Mack Collier for including a photo of his Souvenir #2000 Postcard IN HIS BLOG POST yesterday! Wow, Mack, Thank you so much!! If his name is sounding familiar, Mack debuted at AnchoredScraps in my FIRST blog post here, "There's Been Talk!", is a blogging friend and a touchstone of inspiration.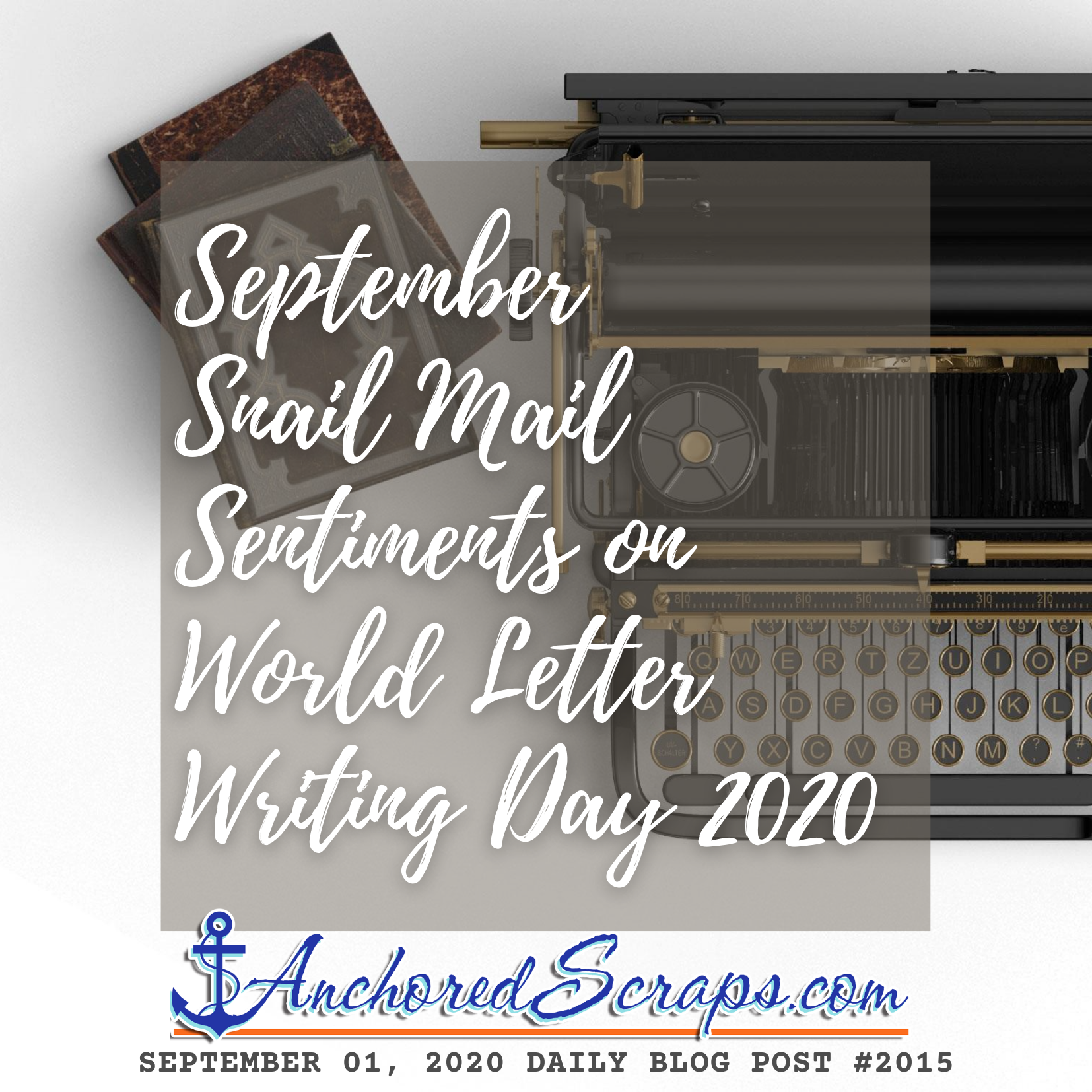 September Snail Mail Sentiments on #WorldLetterWritingDay #WLWD20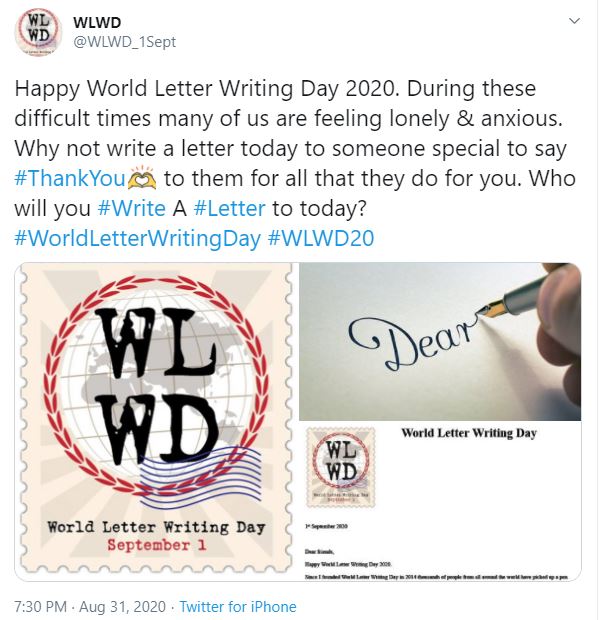 First, my sincere thanks to Richard Simpkin, Founder of World Letter Writing Day (@WLWD_1Sept) who founded it in 2014. It is our sixth annual blog post here at AnchoredScraps recognizing it!
Next, I'm including a screenshot of his Tweet already posted for today – I'm noting the time zone difference between us here in the US & Australia.  
In addition, this is the text of the Tweet:
"Happy World Letter Writing Day 2020. During these difficult times many of us are feeling lonely & anxious. Why not write a letter today to someone special to say #ThankYou to them for all that they do for you. Who will you #Write A #Letter to today? #WorldLetterWritingDay #WLWD20"
Previous September 01 AnchoredScraps posts
Furthermore, I'm including this listing for the previous posts on this day each year.
With yesterday being the last day of August, I could not help but notice it getting darker a little earlier, about 8 pm-ish. The signaling that as we approach Labor Day this weekend, the official changing of seasons and Summer wrapping up is getting so much closer. I've still got many SUMMER letters to get out and so motivated to do so THIS WEEK, and getting two out TODAY.  
See you tomorrow for my Wednesday blog post. 
 Anchors Aweigh,  
Helen 
Attribution and thank you to WWLD and MackCollier.com; Monday's Marketing Minute: The Relaunch, August 31, 2020