In The Mood for March & February Recap is kicking off the new month here at AnchoredScraps!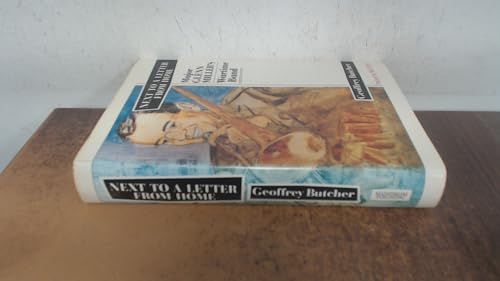 Welcome to the month of March!   Today I wanted to recognize Glenn Miller's birthday whose Big Band music included "In the Mood", "Moonlight Serenade", and a song entitled "I Just Got A Letter".  The February Recap is included too!
"In The Mood" for March & February Recap
You have probably seen the 1953 movie with Jimmy Stewart in "The Glenn Miller Story" playing the band leader.  Somewhere along the way I did not recall that in December 1944, at age 40, his airplane went missing over the English Channel during World War II.   His songs "In the Mood" and "Moonlight Serenade" are still among some of my favorites.
In the 1997 book "Next to a Letter from Home: Major Glenn Miller's Wartime Band" it covers the late Glenn Miller in "the last phase of Miller's distinguished career and is told against the military and broadcasting background into which Miller and the Band fitted. The author has drawn on wartime archives and much of the story is told in special contributions by musicians who played in the Band."
It was fun to see that this week there are performances of "The Glenn Miller Story" starring music legend Tommy Steele at the Liverpool Empire Theatre, March 02-05, 2016.   Although a lot of the AnchoredScraps email blog subscribers are here in the U.S. , there are some that are "over the pond" and it is fun to know this very week there are live performances scheduled!
From their web site: "It's been seventy years since Glenn Miller vanished over the English Channel as he flew to Paris to entertain the troops during the Second World War. Did he crash? Was he shot down? Will the mystery ever be solved?   Brought to the stage in a brand new musical spectacular, is the life, fame and vanishing of America's most famous big band leader."
Thank you for joining me today for In The Mood for March & February Recap. Tomorrow we are off to the races with a packed month of March letter writing themed posts!

Anchors Aweigh, 
Helen
---
Attribution & Thank you to the following who are referenced today — 
Image above upper left shown today 1996 U.S. Stamp 32¢ Glenn Miller  Big Band Leaders #3098   as shown at MysticStamp.com
Excerpt The Glenn Miller Story, Liverpool Empire Theatre
Excerpt and image above cover: Next to a Letter from Home: Major Glenn Miller's Wartime Band by Butcher, Geoffrey  1986
YouTube 'IN THE MOOD' – Glenn Miller  posted by J.R. Ramos
All AnchoredScraps.com blog posts written by Helen Rittersporn, for February 2016
AnchoredScraps.com February 2016 Recap

 
Feb. 01
Chirping Birds in February
 341
 
Feb. 02
Groundhog Day 2016
 342
 
Feb. 03
Buddy Holly Handwritten Letter
 343
 
Feb. 04
Thank a Mailman Day
 344
 
Feb. 05
Year of the Monkey Forever stamp
 345
 
Feb. 06
Superbowl themed scrapbooking weekend
 346
 
Feb. 07
Sunday wrap-up
 347
 
Feb. 08
New U.S. Flag Stamp
 348
 
Feb. 09
Remembering The Beatles on The Ed Sullivan Show
 349
 
Feb. 10
Writing letters of Thanks during Lent
350
 
Feb. 11
Joys of February Mail
 351
 
Feb. 12
"The 50 Greatest Love Letters of All Time"
 352
 
Feb. 13
Vintage Valentines
 353
 

Feb. 14
Love stamps
 354
 
Feb. 15
Presidents Day and Presidential Letters
355 
 
Feb. 16
Thunderbird email by Mozilla
 356
 
Feb. 17
Air Mail Special Delivery and Liberty Valance
 357
 
Feb. 18
AnchoredScraps Thursday Mail bag
 358
 
Feb. 19
Laundry postcards
359
 
Feb. 20
Project Mercury Stamp
360
 
 Feb. 21
Erma Bombeck The Unmailed Letter
361 
 
 Feb. 22
Goal Setting Letters
 362
 
Feb. 23
Remembering Iwo Jima Stamp
363 
 
Feb. 24
Jack LaLanne Reads a Letter
 364
 
Feb. 25
365 Daily blog posts
 365
 
Feb. 26
One Year Blogging Anniversary
 366
 
Feb. 27
Upcoming Two cents postage decrease announced
 367
 
Feb. 28
Hollywood Vintage Postcards
 368
 
 Feb. 29
Leap Year Letters 2016
 369